The previous season was strictly operatic, but in 1975, the Wolf Trap Company turned again to musical theatre. Kismet featured guest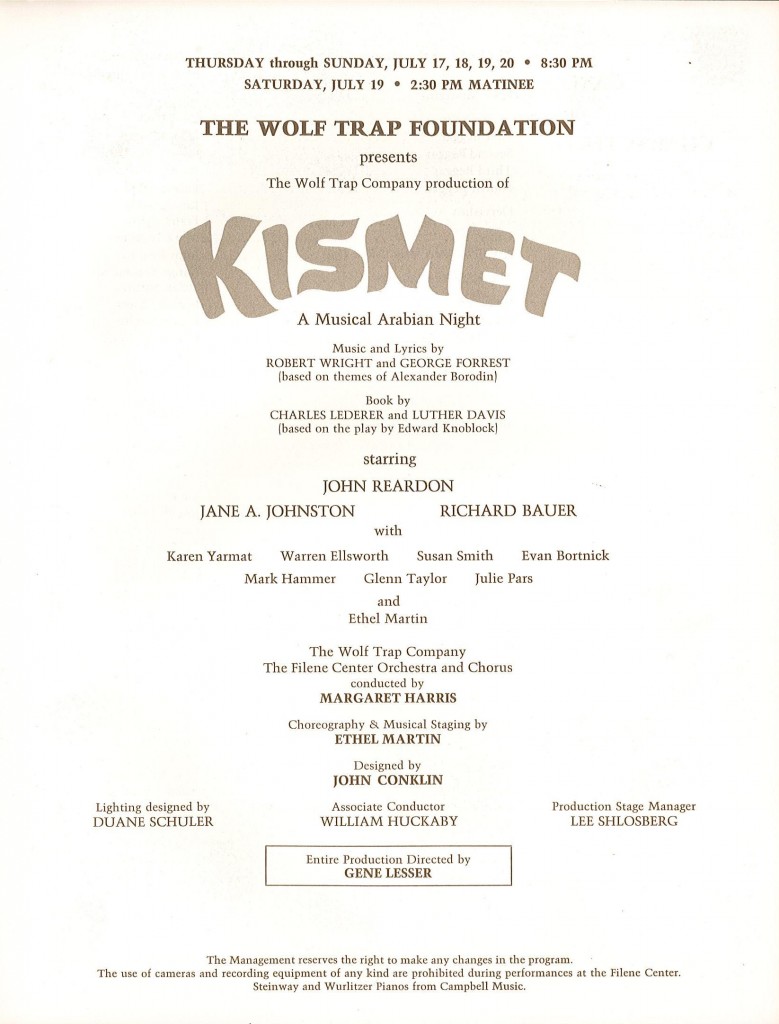 artists John Reardon, Jane Johnston and Richard Bauer, and the young artists of the Company filled out the supporting roles and ensembles. John Conklin was scenic designer.
This production included the Wolf Trap stage debuts of young artists James Maddalena, Robert Orth, Allan Glassman and Warren Ellsworth.
And hidden there, in the page 12 Production Staff listings, is one Ann McPherson McKee, Properties Supervisor. (Ann is now Senior Vice President for Performing Arts & Education for the Wolf Trap Foundation, and she is my boss:))