Friends, I am happily ensconced in my office in Vienna Virginia, plotting all things opera for the 2022 season. Let me tell you that the talent was an ocean – so deep that I'm wishing I had twice the number of projects to assign!
Also, let me congratulate every singer who put themselves out there and sang. We appreciate the artistry each of you shared with us. Thank you.
I am not in the position to talk about the 2022 season yet, but I do have news to share! I'm thrilled to introduce to you our two new team members!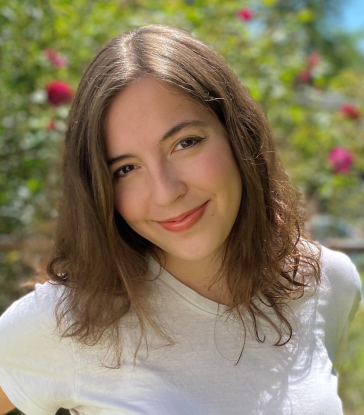 Zoe Jansen, Coordinator, Company Management
Zoe joined the team in August 2021, and has hit the ground running! A former stage manager, Zoe transitioned to Arts Admin, and has worked for Piedmont Opera, the Princeton Festival and The Metropolitan Opera. On the weekends you can find her trying new restaurants, buying too many holiday decorations for any upcoming holiday, and starting new crafting projects every week. Her favorite opera is La bohéme. She grew up coming to Wolf Trap as a concertgoer, and looks forward to helping us launch our 2022 season.
Arianna Zukerman, Manager, Artistic Administration
Arianna joined the Wolf Trap Opera & Classical Programming team mere days ago! She has an extensive performing background in both opera and chamber music. In recent seasons she has performed with the Richmond Symphony, the National Philharmonic, and our colleagues at Opera Lafayette. She was nominated for a GRAMMY® award for the 2013 Naxos recording of James Whitbourn's oratorio, Annelies, the first major choral setting of The Diary of Anne Frank.
Arianna was born into a musical family. Her father is violinist/violist/conductor Pinchas Zukerman; her mother is flutist, writer and arts broadcaster, Eugenia Zukerman; and her sister Natalia Zukerman is an accomplished singer/songwriter.
A past recipient of the Sullivan Foundation Award, Ms. Zukerman was a member of the Bavarian State Opera's Junges Ensemble. She studied theatre at Brown University and received her Bachelor of Music from the Juilliard School. She lives with in the DC area her husband and two daughters.
We are thrilled to have Zoe and Arianna with us, and look forward to introducing them to you – in person – at our 2022 performances!