I'm happily back at the piano this week, prepping music for this Sunday's Aria Jukebox. Each singer is offering four arias/songs, and audience members will get to choose the playlists for the concert by stuffing the coin bins with quarters.
(At left: quarters at the ready, to be distributed at the door!) 
Monday's Rehearsals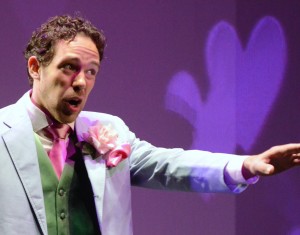 Bass Aaron Sorensen and I started with Osmin's "O wie will ich triumphieren!" rant from Mozart's Abduction from the Seraglio (with more low notes than most mere mortals could dream of hitting…). We polished off  "Arise Ye Subterranean Winds" from Purcell's The Tempest and "Come dal ciel precipito" from Verdi's Macbeth, and for fun,  finished with Gershwin's "Just Another Rhumba."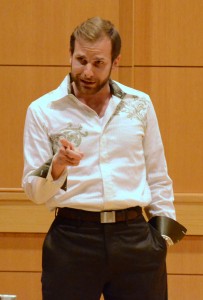 Tenor James Kryshak kept things in the jazz groove for a bit with Harold Arlen's "I've Got the World on a String" (you should hear this man scat!) before we moved into an Italian groove with Tosti's "L'ultima canzone."  The session ended on the lyrical side with the Serenade ("Overhead the Moon is Beaming") from The Student Prince and the stunning "Ô blonde Cérès" from Berlioz's Les Troyens. (If you don't know this one, check it out. Well worth the trouble.)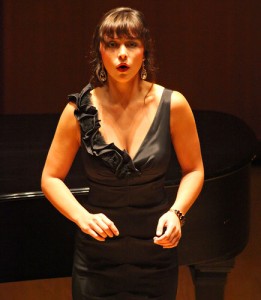 The third and final rehearsal was with soprano Corinne Winters. We started with Puccini – "Chi il bel sogno" from La rondine and "O mio babbino caro" from Gianni Schicchi. (Such a hit tune is probably a shoe-in for Sunday, but you never know!) Before we finished, we indulged in Song to the Moon from Dvořák's Rusalka and Gershwin's "Someone to Watch Over Me."
So, which would you choose?  Come on over to The Barns on Sunday, grab some quarters and tell us!