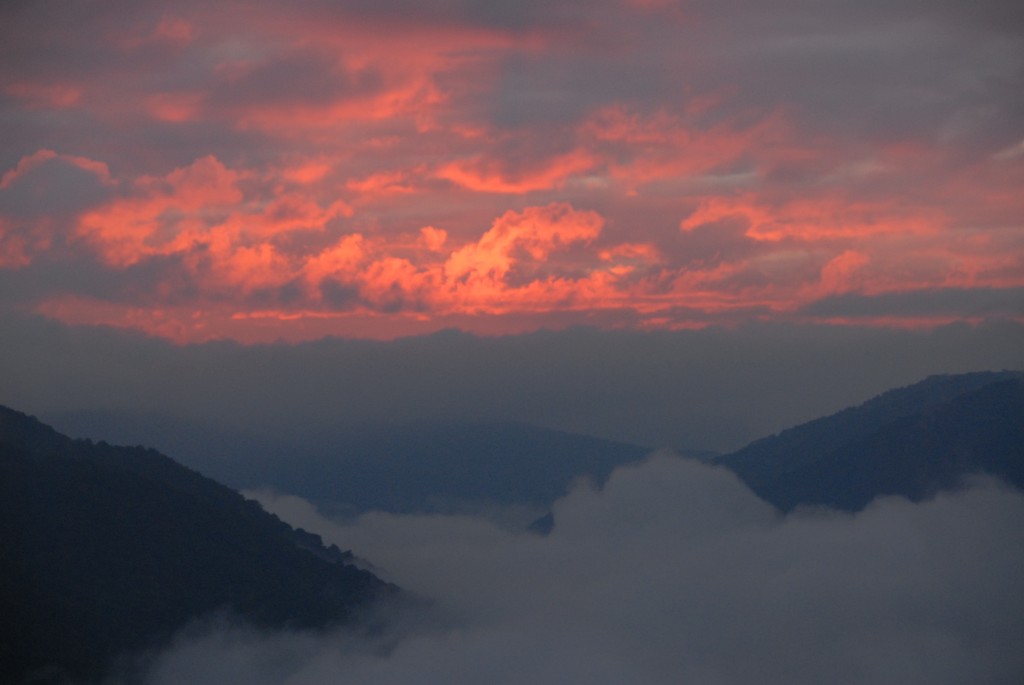 There's a good number of show folk in my life who greet a performance day with the phrase above. Many days, I call up my Facebook feed and find someone with this wonderfully exuberant phrase as their status update. Yes, there are show days that are tough – fatigue, illness, nerves, other distractions. But much of the time, we adore doing what we do so much that we can't wait to share it.
Tonight's performance has been sold out for a while, thanks in part to the synergy between our artists and the featured photography of Terre Jones. Those lucky enough to have tickets will be treated to the best kind of music making: at turns virtuosic, raw, intimate, dramatic, humorous, evocative, and daring. It's all delivered by singers who are also some of the best people I know, and I'm fortunate to share the stage and these few days with them.
My show day routine? An early 5-mile walk (thank you, mild northern Virginia winter), my full yoga sequence (too often abbreviated…), tidying up my printed music (we collaborative pianists are masters of the scissors-and-tape optimal page turn), wardrobe decisions (does one wear a dress or pants to play Ravel and Jerry Lee Lewis?) and a technical rehearsal in the theatre. Good video excerpts should be available in the next few weeks, and I do promise to share some with you. Happy weekend!
Photo courtesy Terre Jones: Sunrise over New River Gorge, West Virginia