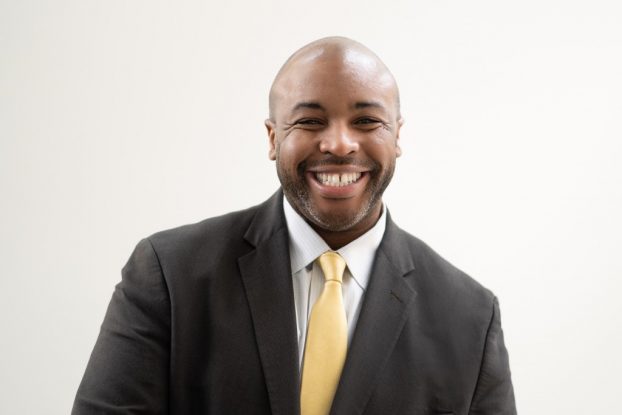 We are thrilled to introduce you to the newest member of the Wolf Trap Opera team! Ronald Lee Newman joined us just last week as the Director, Artistic Operations. This position will play a critical role in future season planning and implementation, and we are confident Ron is more than up for the task with the incredible breadth of experience he brings to our team. Hear more from him below!
I am a proud native Washingtonian and a passionate, dedicated arts and anti-racist leader, vocalist, actor, stage manager, arts producer and educator with over 30 years of experience in the arts; including over 20 years of experience as a teaching artist and arts school administrator.  Foundational to my work is my commitment to ensuring inclusion, diversity, equity, and access, while addressing cultural awareness and producing exceptional and equitable theatrical works of art.
The arts are a part of my DNA and I LOVE IT! Every work opportunity has been rooted in or connected to the arts – and that is a BLESSING! 
In recent years, I served a very successful tenure as the Director of Operations and Collaborative Programming at the world renowned Duke Ellington School of the Arts: overseeing all internal and external productions, events, rentals, and daily operations. While at Ellington, I developed the Technical Design and Production Department (TDP) and created the Feld Entertainment/Duke Ellington Technical Design internship.  Additionally, and in partnership with Ellington Co-Founder and my mentor Peggy Cooper Cafritz – I served as Project Director for the multi-million dollar Ellington school modernization and expansion.  The school looks amazing!! After COVID, I welcome the opportunity to take each of you on a tour. 
Following my many successful years at Ellington, I served a short tenure as the Managing Director for the August Wilson African American Cultural Center (Pittsburgh, PA).  
I am also a board member and advisor for the August Wilson Society (Washington, DC), The Duke Ellington School of the Arts Alumni Association and Friends of Theatre and Dance at Howard University and I am a distinguished and proud graduate of Ellington and Howard. 
In previous years, I have worked at Washington National Opera, The Opera Theatre of Northern Virginia (now OPERA NOVA), Kaiser Permanente Educational Theatre and I have traveled as a touring Stage Manager on countless theatrical productions. 
More importantly, I am a family man, "momma's boy" and I am a part of a huge immediate family and extended family!  My family is very important to me and like the arts, my love for my family is deeply rooted. And, I can't wait for you all to meet some of my peeps!
For me, it is an honor and privilege to do the work that I do, to have the family that I have and for the opportunity to collaborate with each of you.  
Let the FUN begin!