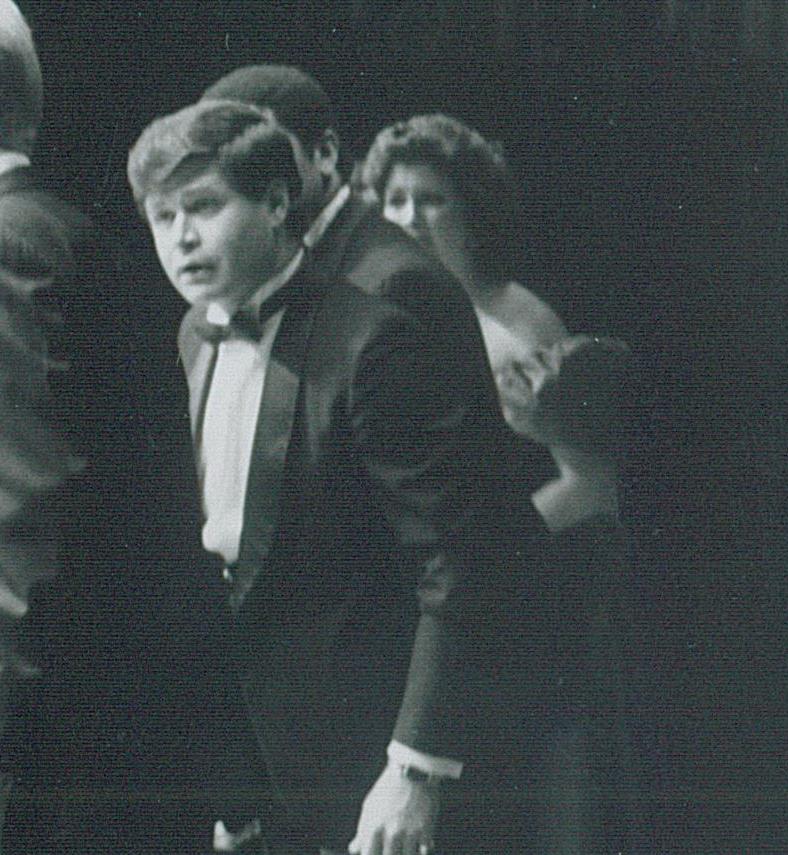 Richard has been in the opera world news a lot this past week, as he triumphed in the title role in Wozzeck at Santa Fe. We're thrilled to have him come to Virginia right after he finishes in New Mexico.
My first summer at the Trap coincided with Richard's. (He probably wouldn't mind my telling you the date: 1985.) He was Bruschino Sr. in Rossini's Il Signor Bruschino and the Impresario in Donizetti's Viva la mamma. He also appeared (as all of our artists did) in a Showcase Concert at the Filene Center (at left!) – a Greatest Hits afternoon that we produced annually through into the early 90's.
One of the hardest-working singers on the August 24 anniversary bill, Richard will welcome us with the Prologue from I pagliacci, then partner with Larry Brownlee in the Pearl Fishers duet and take the title role in the Rigoletto quartet.
Opera's Greatest Hits
Featuring 14 Alumni of the WTOC
Wednesday, August 24 at 8pm
Filene Center at Wolf Trap National Park for the Performing Arts