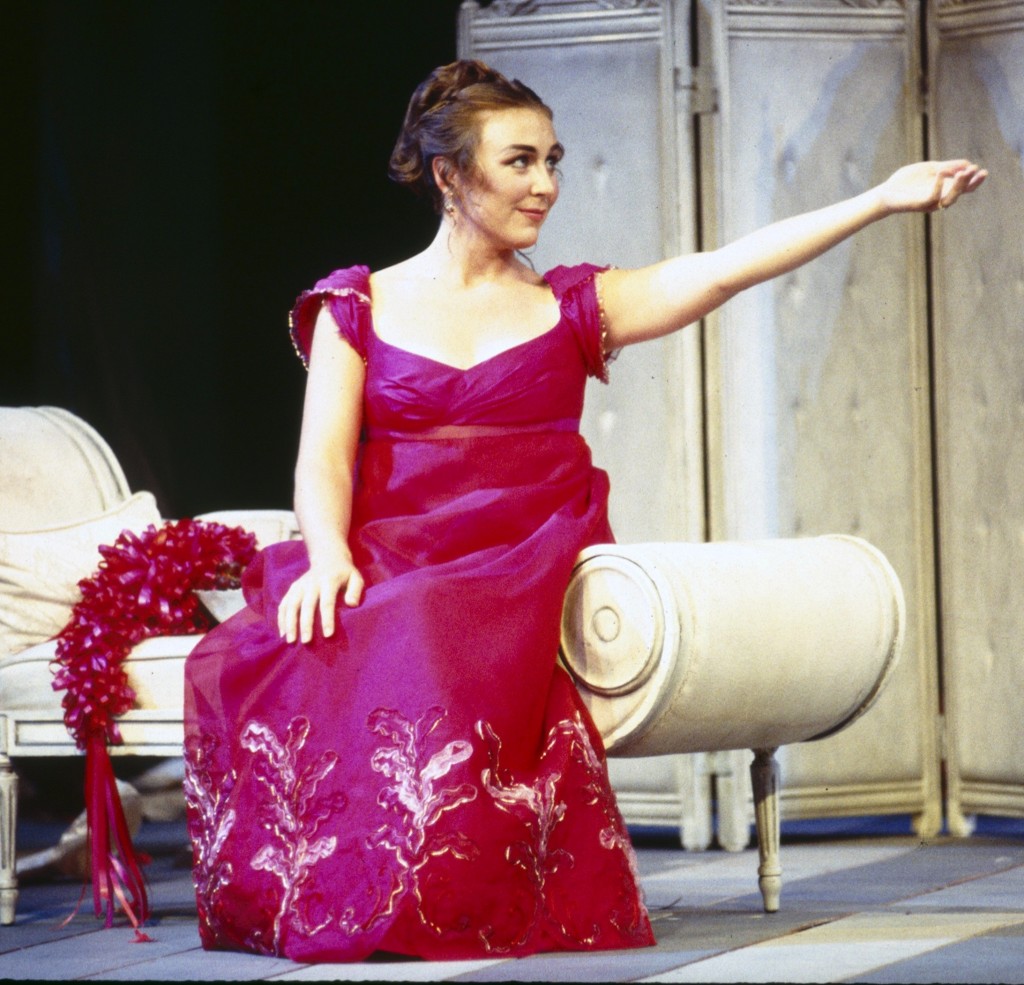 I was fortunate enough to catch Mary in last fall's Intermezzo at New York City Opera. What a tour de force.
Mary's WTOC roles included the Queen of the Night (a role that went on to be a signature, but that she recently retired), Fiorilla in Rossini's The Turk in Italy (at left), Susanna in Figaro, and the featured soprano in a Mozart pastiche by Paul Griffiths called The Jewel Box.
We'll get a powerful dose of Verdi on August 24 when we hear an aria from another of Mary's signature roles – Violetta in La traviata. She'll also be our Gilda in the beautiful and famous quartet from Rigoletto.
Opera's Greatest Hits
Featuring 14 Alumni of the WTOC
Wednesday, August 24 at 8pm
Filene Center at Wolf Trap National Park for the Performing Arts