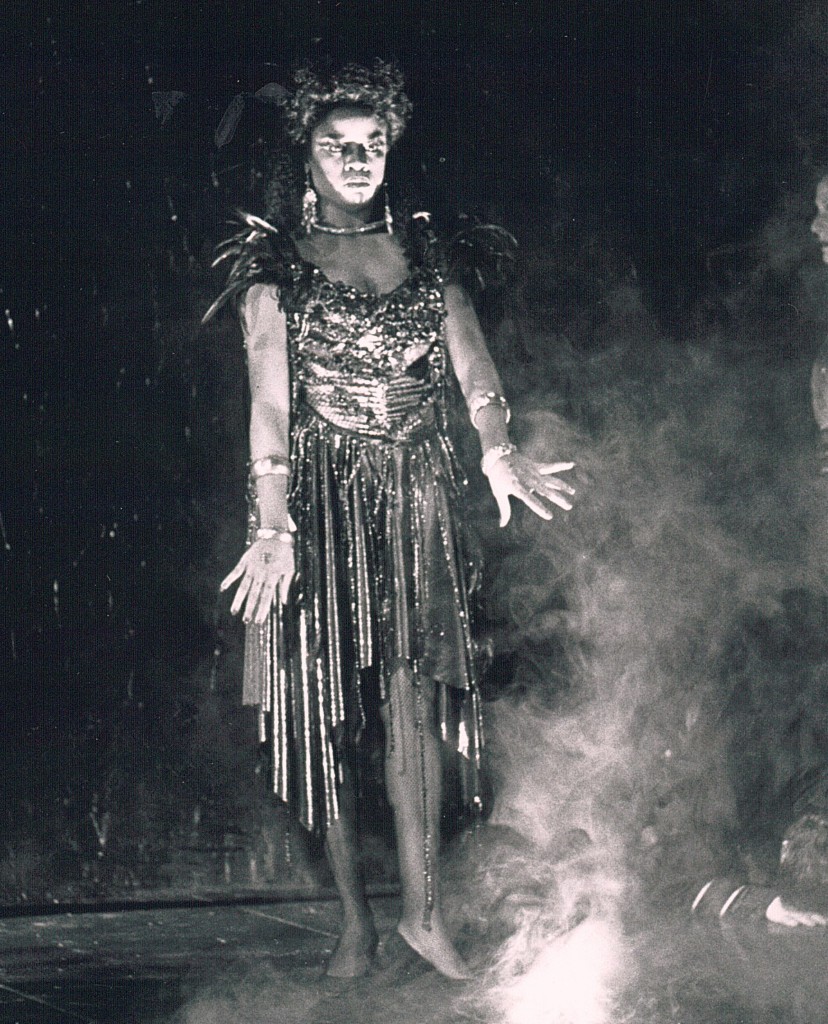 Denyce and I both got our starts at Wolf Trap in the late 80's, and she would occasionally come to my studio to coach privately when she was preparing roles and living in the DC area over the subsequent several years. Oddly enough, I remember her mother coming along occasionally, quietly and repeatedly supporting her daughter's quest.
She only had one Wolf Trap summer, and an odd one at that. The rep didn't shake down in a way that would feature her in a big way, and she signed on for the Sorceress in Dido and Aeneas (at left, apologies for the scan resolution), Tisbe in La cenerentola and Marcellina in Figaro. (Take note, aspiring young artists; just because you do some growing and journeyman duty in small roles doesn't mean that you won't turn into a superstar :)
On August 24, Denyce will contribute to the verismo component of the evening with "Voi lo sapete" from La cavalleria rusticana, and she'll sing Mallika in the Lakmé duet and Maddalena in the Rigoletto quartet.
Opera's Greatest Hits
Featuring 14 Alumni of the WTOC
Wednesday, August 24 at 8pm
Filene Center at Wolf Trap National Park for the Performing Arts