Announcing the 2011 Season of the
Wolf Trap Opera Company!
Featuring Wolf-Ferrari's comedy The Curious Women,
Sondheim's Sweeney Todd with the National Symphony Orchestra,
and Offenbach's Tales of Hoffmann.
Concerts include Couples: Getting Hitched & Getting Ditched with Steven Blier
and Vocal Colors recitals in partnership with The Phillips Collection.
Tickets go on sale Saturday, March 12, 2011 at 10:00 a.m.
Wolf Trap Members are eligible for priority ticketing beginning today.
---
Ermanno Wolf-Ferrari

Le donne curiose
New Production at The Barns at Wolf Trap
June 17, 19 & 25, 2011
Gary Wedow, conductor   / Pat Diamond, director
Colombina
Angela Mannino

Rosaura
Marcy Stonikas

Beatrice
Lindsay Amman

Eleonora
Ashlyn Rust


Pantalone
Ryan Kuster


Florindo
Eric Barry

Lelio
Michael Sumuel


Ottavio
Kenneth Kellogg


Arlecchino
Craig Irvin


---
Stephen Sondheim

The Demon Barber of Fleet Street
A Musical Thriller
Wolf Trap Opera & The National Symphony Orchestra
Operascape Production with Video Projections
Filene Center at Wolf Trap National Park for the Performing Arts
July 22, 2011
James Moore, conductor /     Tara Faircloth, director
Sweeney Todd
Michael Anthony McGee


Mrs Lovett
Margaret Gawrysiak


Anthony
Eric Barry


Johanna
Ashlyn Rust


Tobias Ragg
Edward Mout


Judge Turpin
Kenneth Kellogg


Beggar Woman
Lindsay Ammann

Pirelli
Nathaniel Peake


Beadle Bamford
Dustin Lucas


---
Jacques Offenbach

Les contes d'Hoffmann
New Production at The Barns at Wolf Trap
August 5, 7, 11 & 13, 2011
Israel Gursky, conductor /      Dan Rigazzi, director
Hoffmann
Nathaniel Peake


Nicklausse
Catherine McKay Martin


Villains
Craig Irvin


Olympia
Jamie-Rose Guarrine


Antonia
Marcy Stonikas


Giulietta
Eve Gigliotti


Crespel / Schlemil
Kenneth Kellogg


Andres/Spalanzani/Frantz/Pitichinaccio
Edward Mout


Antonia's Mother
Margaret Gawrysiak


---
with Steven Blier
The Barns at Wolf Trap
July 10, 2011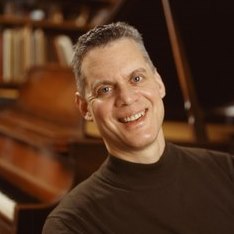 ---
Vocal Colors Recitals
Visual Art & Music
In collaboration with the Phillips Collection in Washington, D.C.
June 16 & July 28 at the Phillips Collection
June 12 & July 27 at The Center for Education at Wolf Trap
Check back in April 2011 or write wtoc@wolftrap.org for more information