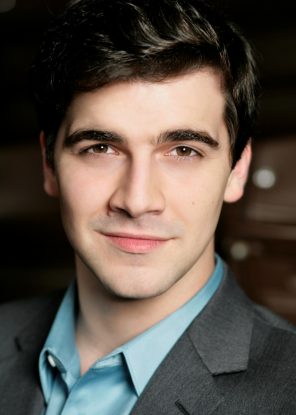 As Ben prepares to sing William in Philip Glass's The Fall of the House of Usher, he talks about hip hop, All State Choir, and the golden age of musical theatre.
---
What's your dream role and why?
I would love to play Emile de Becque in South Pacific. It's one of the most beautiful stories in American music and the music is glorious. A close second would be Joseph de Rocher in Dead Man Walking. I'm a huge fan of all of Jake Heggie's shows. Composers like Heggie and Ricky Ian Gordon are writing beautiful new operas with engrossing stories.
We're giving you a time machine: What period, or moment in musical history, would you travel to and why?
1930-1950. Golden Age of Musical Theatre. I would love to have been in original productions of Rodgers and Hammerstein shows!
Which experience(s) most influenced your decision to become a professional singer? What's the earliest point in your life that you can identify in pointing you in this direction?
It was probably making All State Choir in my junior year of high school. Texas All State is super competitive so making it felt like quite an accomplishment. It was the affirmation I needed to consider a degree in vocal performance.
If you hadn't chosen this career, what would you have pursued instead?
I probably would have tried to go to law school and become an attorney. Both my father and brother are attorneys so it's somewhat of a family trend.
What non-operatic music do you enjoy?
Love me some musical theatre. Though I'm also very big into hip hop dance, so good R&B dance music is also up my alley.
What aspect(s) of this career do you find the most challenging?
Honestly, it's self motivation. Almost all opera singers in America are just freelance musicians. So one must constantly work to improve and promote their product and connect with the right people in order to continue to get hired.
Do you have any "hacks" that make your job easier/more enjoyable?
I don't know if I'd call it a hack, but the way I stay sane is by playing video games online with my friends. I'm never away from the people I like to hang out with since our activity of choice is on the Internet.
If you could change one thing about our art form and/or industry, what would it be?
If I could change one thing about our industry, it would be that the majority of productions in opera houses would be new operas with the occasional revival, not the other way around. Like opera used to be. Like Broadway is today.