Dear Friends of WTO,
I'm writing this from an airplane heading out of Los Angeles, winging home for 20 hours to doing some laundry and see my husband and pets before starting the second leg of the journey: Houston, Cincinnati, Chicago – and starting with our first-ever trip to Atlanta!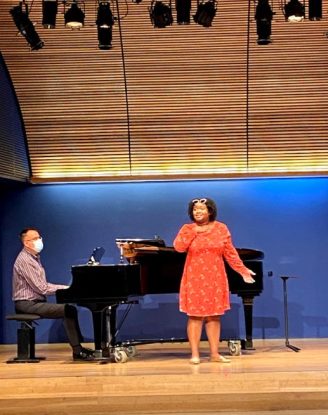 The week in New York was a roller coaster. On the plus side, we have heard very strong singing in the audition room, and the return to live audition has been so very exciting! We heard just shy of 150 singers in the Big Apple, many of whom remarked that it was their first live audition back since the pandemic started in 2020. I have to applaud the openness and musicality that these artists brought into Scorca Hall this past week: we were so grateful to witness it!
We talk about arias falling in and out of fashion, and we're starting to see some trends. One specifically that we're enjoying at the table is "Non, vous n'avez jamais je gage" from Meyerbeer's Les Hugenots, which is a fun showpiece for mezzos. And a presentation of Blanche's aria from A Streetcar Named Desire also included a tag line –a repeated "Don't turn on that light" which we really thought gave the end a little more closure.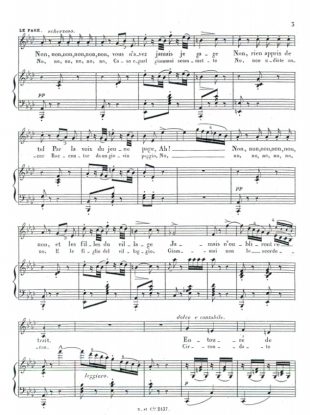 You all know how much I love hearing the Studio Artists' monologues, and we hear some great ones! Some of my favorites included excerpts from Veep and Star Wars Episode V (Yoda!), as well as readings from Fat Pig by Neil LaBute. And one successful presentation was a dramatic reading of a sassily-written Brooklyn Deli menu! Studio Artist auditioners who are stressing about this aspect of the audition, please know that it's not just the delivery of your piece that gives us information, your choice also tells us a little bit about you!  Find something that you like, and you're already halfway to success.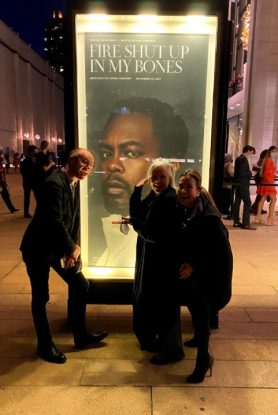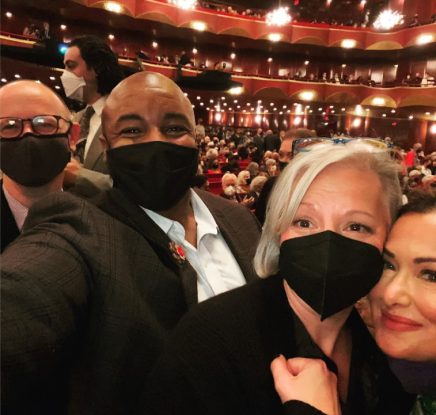 Also firmly in the awesome category was our venture to The Met for a performance of Fire Shut Up In My Bones with Filene alums Calvin Griffin , Norman Garrett, Ryan Speedo Green  and Will Liverman. The energy in the room was exhilarating, and the sonic palette and performances were just gorgeous. If you've got the chance to see it – either live or via the Met's HD broadcasts, I'd encourage you to do so.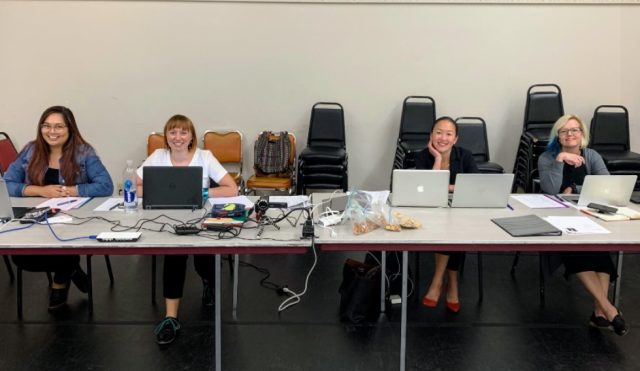 The big roller coaster moment came with the tragic news of Miah Im's passing. Miah was a member of WTO's music staff for several summers (most recently she prepared the cast of Britten's The Rape of Lucretia with Will and J'Nai Bridges. She also served on our fall audition panel a number of times, most recently in the fall of 2019 – my first tour after Kim Witman's retirement. I was so grateful that she could be with us in that first audition season – her expertise was only matched by her thoughtfulness and joy. She was a close friend, and I am missing her terribly as are my colleagues. (And my apologies if you sang for us Thursday afternoon in New York and we were a mess: please know that your artistry was a true balm on a terrible day.)
We flew west on Saturday, and arrived in Los Angeles on (what felt like) a beautiful summer afternoon! We heard auditions for the first time at The Colburn School – the room was easy to listen in, the people were SO nice, and the auditions were strong – it is a recurring theme! And we reconnected with our former Assistant Director of Artistic Administration, Rachel Stanton, over HUGE, delicious bowls of ramen.
I'm wrapping this up at 5:35 local time, Monday morning. Next update will be from the South: Atlanta and Houston are next!