Our days in the south have yielded some beautiful auditions! We started in Atlanta, with The Atlanta Opera serving as our gracious hosts at their rehearsal facility in midtown. Here's a shot of their rehearsal room taped out for an upcoming production: each color denotes a different scene, and the singers have to navigate not only their vocal lines, but also the color that represents the scene in which they're playing.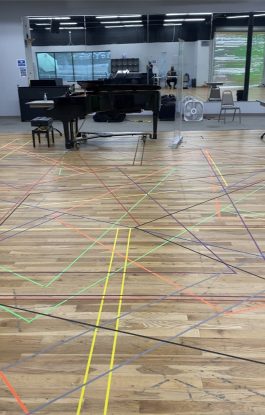 Atlanta was a new city for us, and we were so impressed with the talent that came out! Alongside the standard rep that we heard, we heard a number of beautiful excerpts from William Grant Still's oeuvre, which was a joy. The monologue game was also strong for Studio Artists: we witnessed the most compelling recent reading of Biff's monologue from Miller's Death of a Salesman. The Atlanta Opera staff were wonderfully accommodating – they really made us feel at home. We were so glad to have heard strong performances in this great city, and look forward to returning!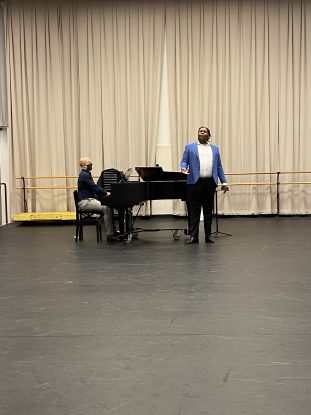 We then flew to Houston for two days in the rehearsal space at Houston Grand Opera. Houston is traditionally a strong site for us: the opera scene, with HGO, Austin Opera, Fort Worth Opera, and strong programs at Rice, University of Houston, UT Austin, and LSU (among others) always make this an artistically fulfilling stop, and this year was no exception. I was struck by the commitment that each performer brought to the room, and we heard some great performances. One takeaway was for the ladies who sing the Fire aria from L'Enfant et les Sortileges by Ravel: instead of ending it at "Gare a toi!"  consider adding the next 2 pages.
On a social level, we were lucky to have music staffer Joseph Li with us in the rehearsal room on Saturday. And we shared a meal with Brian Speck, who is the director of the Houston Grand Opera Studio. Yours truly might've been introduced (and immediately addicted) to Velvet Tacos.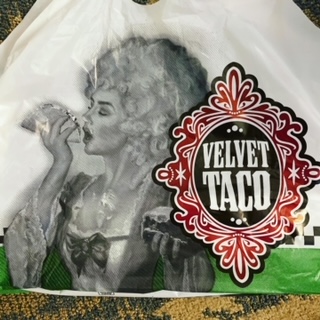 We start our last leg in the Midwest today. We fly to Cincinnati this morning, for two days of auditions, and then on to Chicago before heading home for the final audition days.
Usually we give you a look at some of the repertoire we're considering, with a glimpse at the short list. This year that short list is even more changeable than usual – it's gone through several permutations as repertoire falls off and new pieces come on. One of the great strengths – and luxuries, if I'm being honest – of Wolf Trap Opera's process is that our programming responds to the strengths of those singers who audition for us. Getting to know the current crop of US emerging young artists, tracking their progress across the last number of years, and daydreaming about possible programming choices is truly exciting!