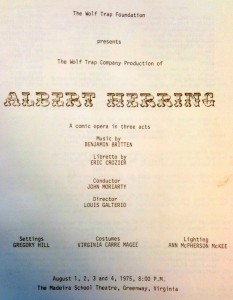 During the previous summer, the Company mounted its first production at the nearby Madeira School (a double bill of Pasatieri's Calvary & Signor Deluso).  This collaboration continued in 1975 with Britten's Albert Herring.
The four performances were double-cast, and the Wolf Trap Company young artists handled all roles.
Sadly, there don't seem to be any photos of the Madeira School WTC performances in our archives.