Philip Glass has had an extraordinary and unprecedented impact upon the musical and intellectual life of his times, and the musical world marks his 80th birthday in 2017. WTO is happy to join in the celebration with two productions, as last fall's audition tour included an unusually strong slate of singing actors for whom this idiom is a perfect fit.
The Fall of the House of Usher takes us off campus for an immersive new production at Dock 5 at Union Market in Washington, D.C.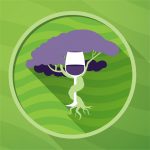 The Juniper Tree pairs with Musto & Campbell's Bastianello for a double bill about (dysfunctional) families at The Barns.
Tickets go on sale Saturday (3/18) at 10am. I'm just sayin'…