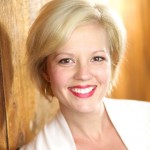 by Lee Anne Myslewski
When this little corner of the internet gets quiet, you can tell that we're up to our ears in opera. Case in point: this past week. Let's recap, shall we?
Sunday. Powerless in the derecho's aftermath. We had the inaugural Wolf Trap Opera Reverse-Telethon – where we called patrons to let them know about the cancellation and the addition of a replacement performance.
Monday. Still no power at the office or the theater, so work sessions and rehearsals took place in various homes across the area.
Tuesday. Power! And a Don Giovanni…one with thunderstorms that rolled through during that same recitative preceding Donna Elvira's "Mi tradi", but that didn't affect power or performance. Win!
Wednesday. July Fourth. Customarily a Company Free Day, but this year a short workday, as Nathan Troup – stage director – runs the Studio through a Dress Rehearsal for their Studio Spotlight.
Thursday. Don Giovanni #3. No storms, except those onstage which the title character brought upon himself in the course of the opera.
Friday.  Day 1 of our inaugural symposium on the state of the operatic field as it pertains to our artists. Recitative: Plain Talk About Opera Day One started with 2 private panels about Digital Tools and the Young Artist lifestyle,  and culminated in a 2-hour open session in the afternoon. Also, Studio Spotlight performance #1, where our Studio Artists strut their stuff as principal artists!
Saturday. Day 2 of Recitative, with private panels about Highbrow/Lowbrow Culture, and New Works/Alternate Spaces. Two passionate morning sessions morphed into an equally passionate afternoon session, with conversations points flowing across the room, from panel to audience and back. Oh, and if that weren't enough? Don Giovanni #4 – closing night.
Sunday. Studio Spotlight #2. We send several Giovanni folks on to their next assignment, and start rehearsals in earnest for the upcoming recital From Bel Canto to Can Belto, and our next opera, Stravinsky's The Rake's Progress.
It's been a true whirlwind. But we'll give you (read: us) a few days to catch your breath before seeing you on Sunday, July 15 for an afternoon of musical treats from Italian and Italian-American composers, curated by Steven Blier.