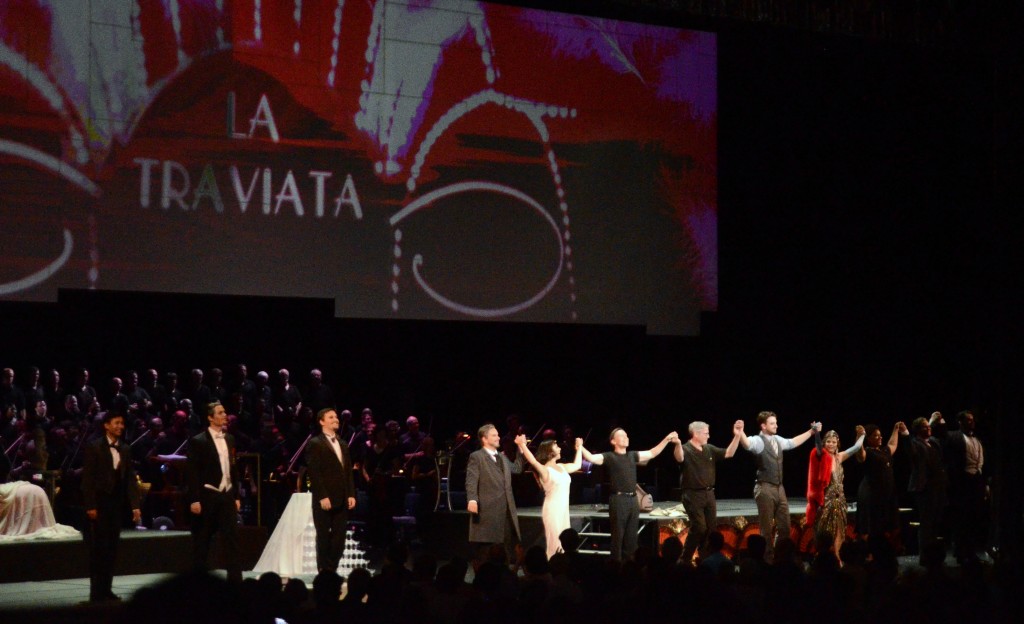 Well, that happened.
And it was better than it had any right to be. I'm still not quite sure how to talk about it without sounding insufferably enthusiastic. But it was a magical night, from all perspectives.
We inhabit a long-standing, venerable and demanding art form. The pressure to hit all of the marks is pretty overwhelming, especially for singers at the beginnings of their careers. They spend a tremendous amount of their formative professional years focused on doing no harm; on getting the compulsories of technique, language and stagecraft to a point where they can be considered legit. Having a chance to step beyond that dynamic into a place that feels vibrant, inclusive, celebratory and almost cathartic is a gift for all of us. And having over 4,000 sweaty people on their feet at the end of it is icing on the cake.
One of our artists remarked that this Traviata was uninhibited – in the best possible way. I joked that the combination of 95-degree heat, 90% humidity and almost no stage rehearsal time probably left no room for inhibitions. Whatever the reason, the result was thrilling. We love The Barns, but this chance to perform opera – this crazy compelling music that is in our DNA – for people of all ages and musical persuasions is a gift.