Leaving the Rehearsal Room…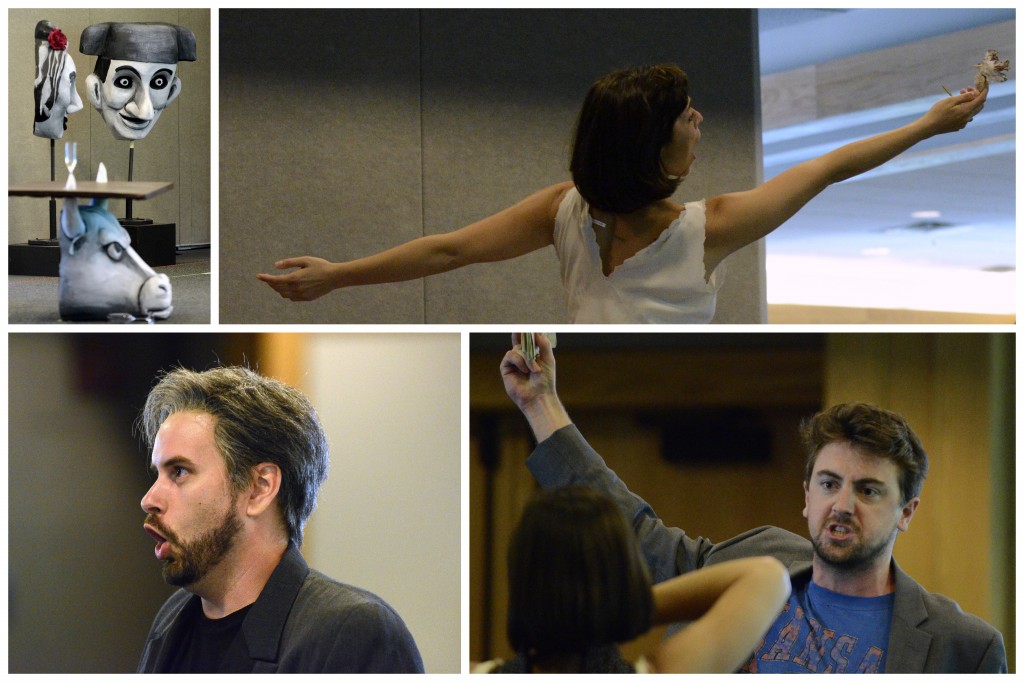 The team is completely assembled for the very first time, and the production designers (costume, scenic, projections, lighting, wigs, makeup) watch a run-through.
It's 4pm on a Tuesday, the singers are working through the opera in street clothes in a regular room. And you still cry when Violetta dies.
Rehearsal ends, we pack up, say goodbye to the air conditioning, and head outside for the first overnight call.