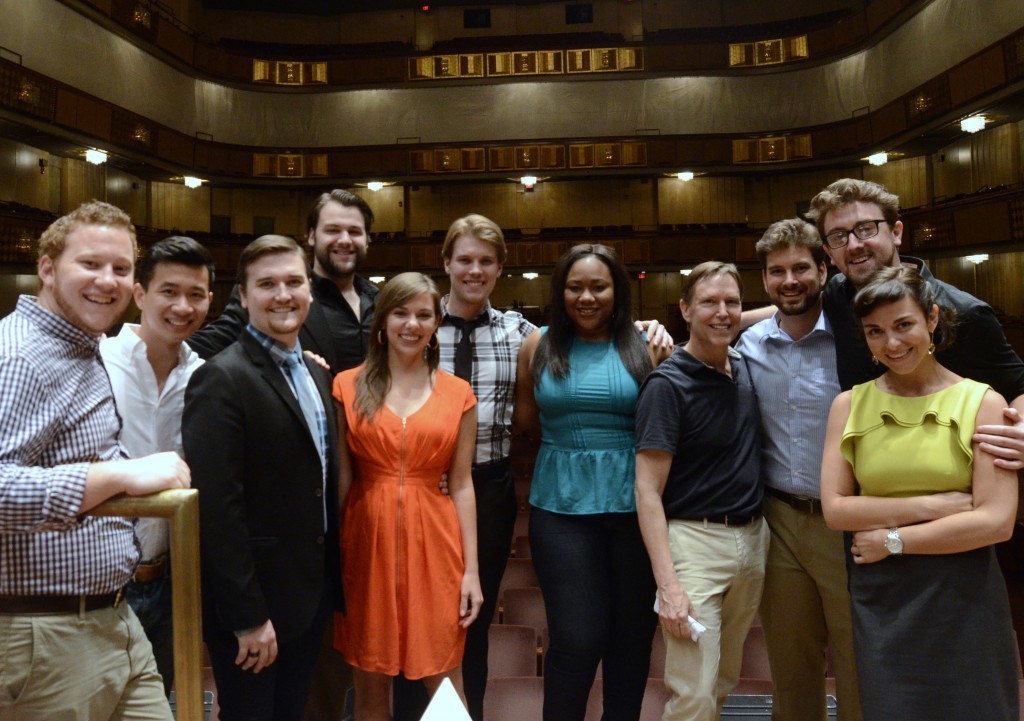 We're in the Kennedy Center Concert Hall for the "Sitzprobe" – when we bring together all musical elements: National Symphony Orchestra, Washington Chorus and Wolf Trap Opera.
I'm a musical animal, having entered this business through my life at the piano. The shaping and shepherding of lights, costumes, sets and projections is exciting to be sure, but having a chance to come back to the music is a joy and a privilege.
Back home, work continues onstage this afternoon. Light cues, projection focusing, costume and prop load-in. Dress rehearsal in 24 hours.