Fun evening at Brasil with WTOC alumni (and baby!) and the random "Guitar Center Trio."  (Perfect description. Thanks, NP:))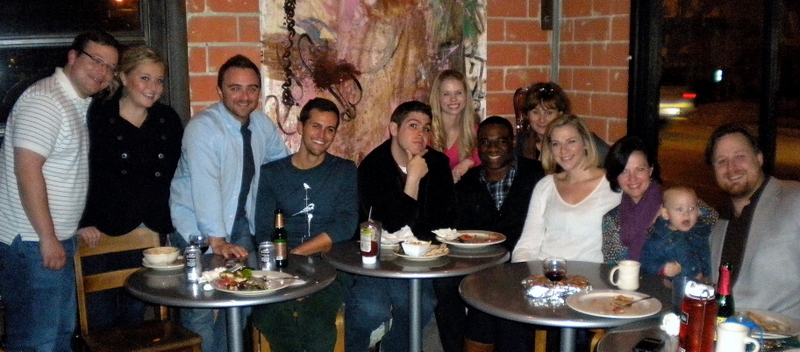 Houston auditions brought us performances of two terrific American arias: Bea's aria from Heggie's Three Decembers (soprano) and Tina's aria ("Sixty Years Ago") from Argento's The Aspern Papers (mezzo).
Meetings with colleagues, a startling good performance of Peter Grimes (HGO Chorus, you rock!),  a sing-through of a rare opera that is making its way to the short-short-short list for the summer, and 3 days of singing filled up our time in Texas. Back home for 2 days (laundry, repack, catch up on office work that doesn't seem to have magically disappeared…), and we're off the Chicago this morning!