The process of preparing an opera is largely additive.
Learn the role inside-out, annotate and memorize.  Then show up for rehearsal.  Add blocking, props, costumes, sets, orchestra.  Amplify and enhance until the glorious whole is bigger than the sum of its many complicated parts.
Present to an audience primed for being transported out and away from themselves into another place and time.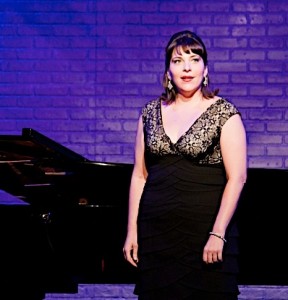 The process of preparing one of Steve Blier's concerts is somewhat surprisingly and curiously reductive.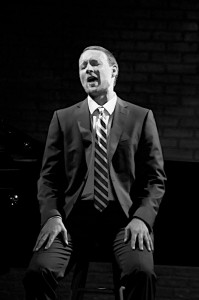 It's not that inhabiting these songs doesn't require an accumulation of knowledge – for there's an important preparatory gathering of language, subtext, context, style and musical elements.  But the recipe for the intensive week of rehearsal that immediately precedes these events is more about uncovering than it is about augmenting.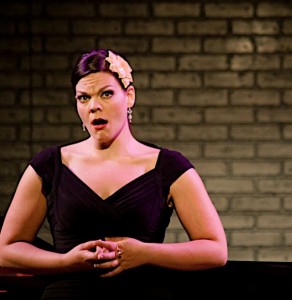 Take one singularly dedicated, inspiring, and seasoned musician and a handful of singers curious to know more about themselves, the music, and the world.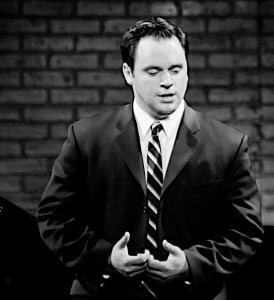 Throw away old habits.  Dismiss all preconceptions.  Banish timidity.  Fend off bias and easy categorization.  Deflect those judgmental voices in your head. Strip away anything but the raw anger/love/glee/sex/whimsy/yearning in the songs.
Jettison fear.
Sweep it all away until all that's left is your heart, your voice, the words and the music.
Present it to people who want to travel inside themselves.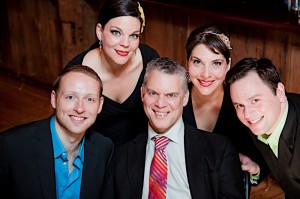 Walk taller and stronger on the other side of it, and accept the appreciation of those of us who went along.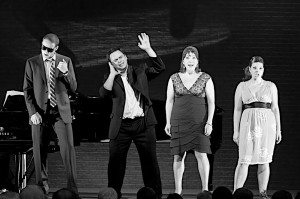 Thank you.
[Latin Days, American Nights photos by Eric Melear]