We love it when WTO alumni come back to the Trap, and we're looking forward to welcoming 3 of them over the next couple of months!
In just a little over a week, Ryan Speedo Green will talk about his new book and sing a few arias as part of "Voices Uplifted!" – a December 12 benefit for Voices for Virginia's Children. He will be joined by writer and NY Times journalist Daniel Bergner and by yours truly at the piano. Bergner's book about Green, Sing for Your Life is published by Little, Brown. Both gentlemen have agreed to headline this event because of the organization's 20-year track record of improving the lives of Virginia's children. Green has specifically seen how effective the organization's advocacy efforts are in speaking up for children often overlooked or marginalized by society. More info available here; registration here.
Speedo appeared on The Daily Show with Trevor Noah this week: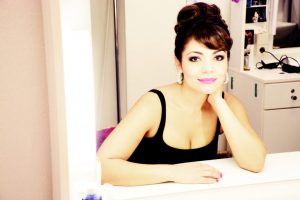 Next month, I join 
Ailyn Pérez
at The Barns for some gorgeous Spanish and French songs. She comes to us between engagements of Mimì at the Met and Violetta at La Scala in Milan. You can't miss this.
Friday, January 20 at 7:30 pm
. (Yes, it's Inauguration Day, but not if you're not planning on being at an inaugural ball that evening, you could do far worse than luxuriate in some De Falla, Turina, Obradors and Fauré with us!)
And in February, Alyson Cambridge brings her new jazz cabaret project to The Barns, with songs from her new album Until Now. Saturday, February 11 at 8pm. With material like "Night and Day", "Diamonds Are a Girl's Best Friend", "The Man I Love", "I Had Myself a True Love" and "Can't Help Falling in Love", this just might be the perfect early Valentine's present. :)