Sunday, June 10… A day in the life. A microcosm of a WTO summer.
THE SEVEN DEADLY SINS
10am. Halcyon Arts Lab. Rehearsal with Septime Webre and WTO artists, in preparation for arrival of dancers from Hong Kong Ballet on Tuesday. Performances on June 23 & 24.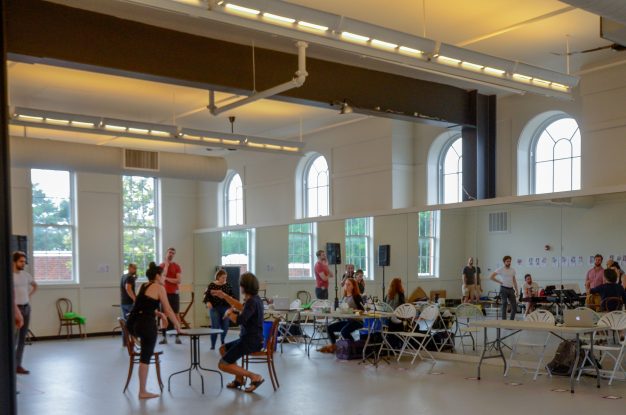 I TOO SING AMERICA
Our freakishly amazing cast for Bernstein's Songfest with the National Orchestral Institute + Festival met with Maestro James Judd for the first time. These songs, written for the US bicentennial and performed this coming weekend on the occasional of the composer's centennial, are an invigorating snapshot of our messy, beautiful, and broad American identity. Performance June 16.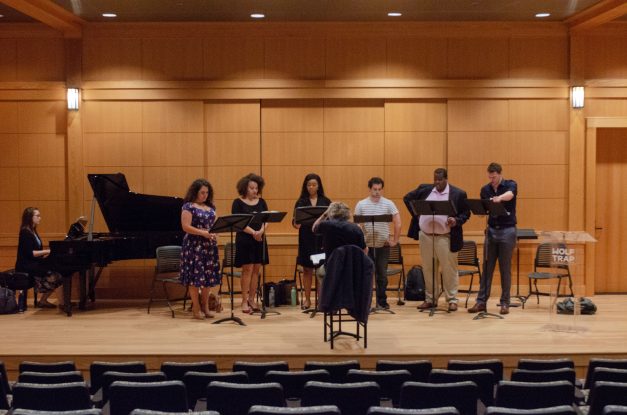 MOZART, MORE RELEVANT THAN EVER
Idomeneo is admittedly more old-fashioned than most of the Mozart we know and love. But the themes of this opera are heartbreakingly timeless. And our cast is bringing this music and story to life in a way that shouldn't be missed. Performances June 22-30.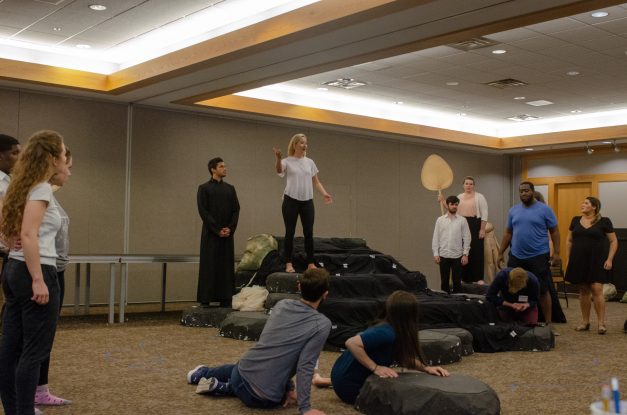 ACHIEVED MAXIMUM SATURATION
All but one of our artists are here, and we all joined forces in a Welcome Reception given by Wolf Trap's Development department in honor of our artists and donors. Photo at top of post was taken in the wake of said reception. Welcome to WT, folks!