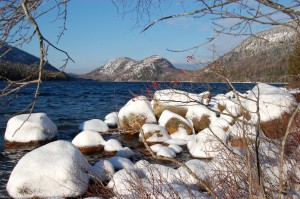 Ah, January… I remember you! The sense of possibility, the lure of quiet(ish) days in the office in which to wrangle spreadsheets and think great thoughts.
2012 promises to be full of great music and exciting challenges. This week, Mahler and Copland share my piano rack with Jerry Lee Lewis and Hoagy Carmichael, as I finish programming this terrific concert.
Back soon with more details, but till then, here's some fascinating reading from New York magazine: What Does a Conductor Do?
(Photo taken during last week's White Christmas visit to Acadia National Park in Maine.)