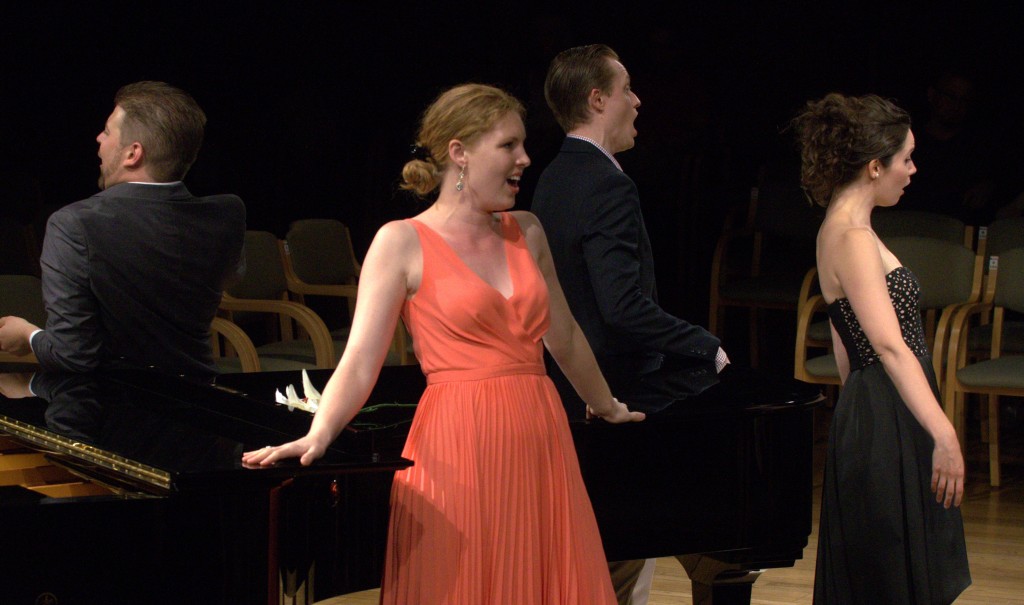 We traveled around the world twice, in a new and fascinating fashion. For the first time, we forsook the proscenium space of the Barns stage, and artists and audience alike took the trip from the floor of the theatre.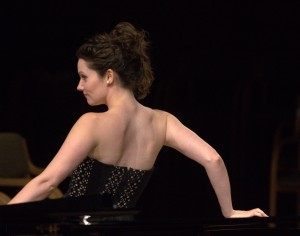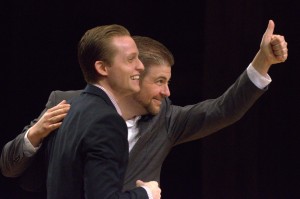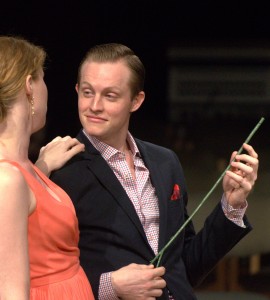 As any performer who's done theatre-in-the-round knows, it is both a gratifying and terrifying experience. Nothing like being a few feet from your audience to make you realize that there truly is nowhere to hide. I have no idea how we got lucky enough to cast this particular show with these four singers, but we hit the jackpot. Mireille Asselin, Carolyn Sproule, Brenton Ryan and Craig Colclough brought a magical combination of artistry, fearlessness, sensivity and abandon to Wonders To Wonder To.
This is Steve Blier's 20th season with us, and he's so much a part of the fabric of Wolf Trap Opera that we sometimes are in danger of taking him for granted. Every year, the singers who make music with him walk a little taller after their performances, taking new and sometimes surprising artistic confidence and expanded horizons with them into the rest of their careers.