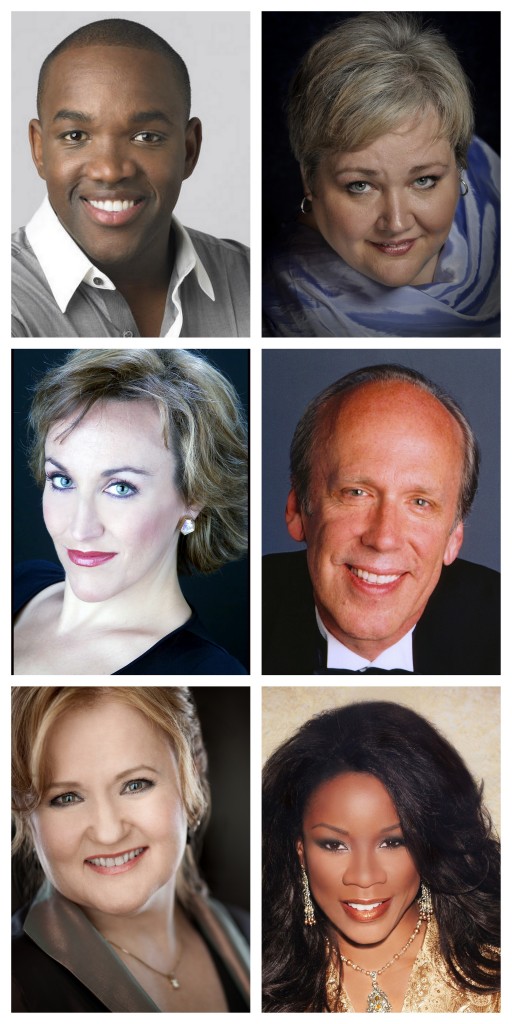 The world of professional opera is small. Very few of the singers returning for our August 24 extravaganza sang together while they were here, but they've connected in many ways in the intervening years.
Some of the pairings on this concert came to us from the singers themselves (Stephanie Blythe and Lawrence Brownlee in a duet from Tancredi), and we are playing matchmaker with others (including Emily Pulley and Robert Orth in a duet from Die Fledermaus; Tracy Dahl and Denyce Graves in the famous duet from Lakmé; and Richard Paul Fink and Lawrence Brownlee in "Au fond du temple saint" from Pearl Fishers).
And we'll get to sit back and watch the sparks that this new alchemy produces.
Fasten your seat belt.
Opera's Greatest Hits
Featuring 14 Alumni of the WTOC
Wednesday, August 24 at 8pm
Filene Center at Wolf Trap National Park for the Performing Arts