Permit me an analogy.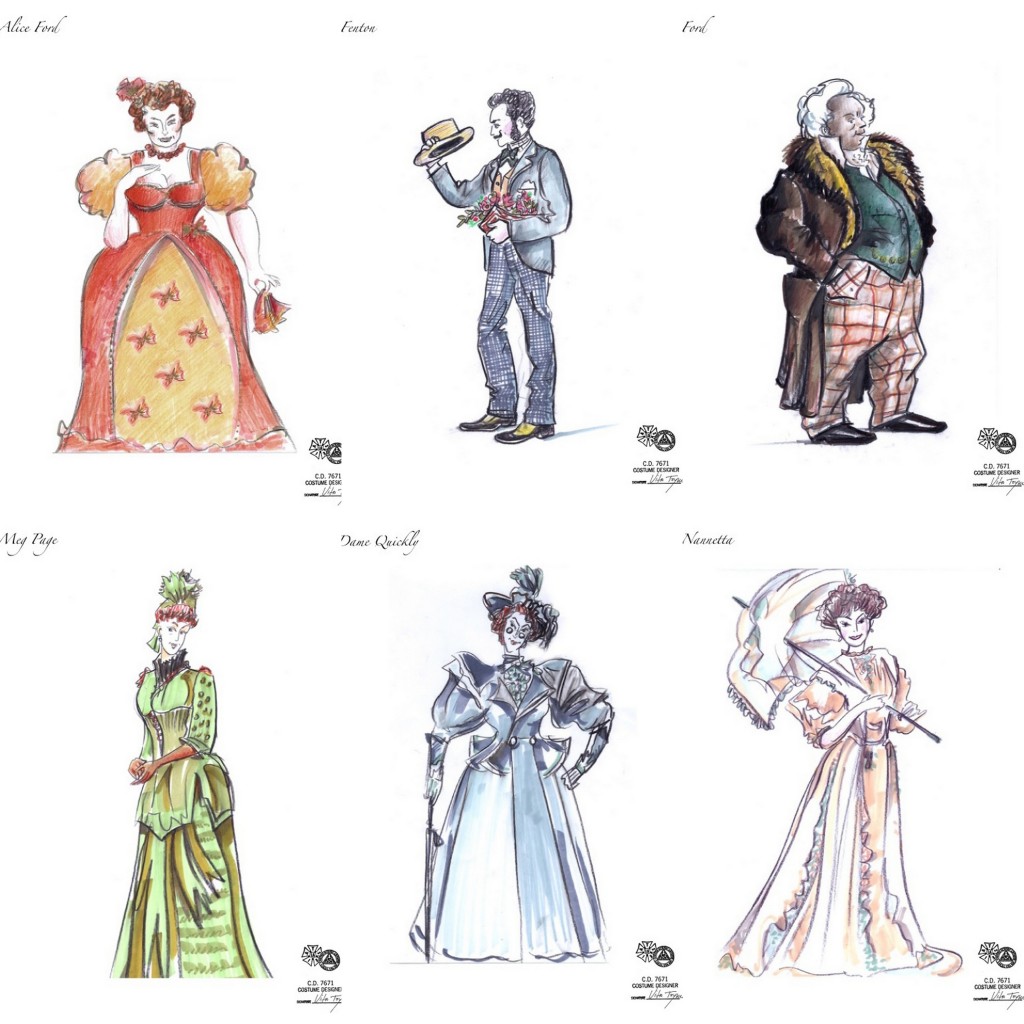 Watching a show grow from a glimmer in our eyes during the audition tour to a fully fleshed-out world the next summer has to be one of the most exciting things I can think of. (And yes, I know I need to get out more, but all the same…) The life cycle of a WTOC production is only about six months. And when the roller coaster of conception, birth, growth, maturity and death are all measured in weeks, the ride is both terrifying and gratifying.
The Beginning: November
Whether it's the birth of an idea or a child, the beginning always sparks our imagination. The possibilities are endless. For us, the process of conception happens while listening to all of the glorious voices we hear every autumn. Everything sparkles with promise, and the only true disappointment is that the number of offspring are limited to three every year :)  Once we choose and name our projects, the artistic teams and performers go through their own processes of birth and discovery as they get acquainted with a new story (or approach an old one in a completely new way!)
Childhood: January-March
It's all about exploration. Dreaming about what could be. At this point there are many parents, all concerned with different aspects of growth. Our offspring is now taking shape in the real world, so hard-and-fast parameters are entering the picture. But there's still time for brainstorming and what-iffing. The costume sketches above – courtesy of Vita Tzykun, designer for our August Falstaff – come from this early period. The show is still a work in progress, but (as with any child) it bears signs of what will become an undeniable personality and unique life force.
Adolescence: April-June
The rubber hits the road. All of the preceding exuberance and extravagance must be harnessed, disciplined and molded into something that has a chance of blossoming into the best possible mature version of itself. Renderings, models, spreadsheets, orchestra parts, dog-eared scores. By this time there are dozens and dozens of people shaping our opera, for it truly does take a village.
Adulthood: Summer
Sacrifices have been made, lessons have been learned, and the show blossoms. It makes its mark on the world, on the performers and crew, on the audience, and it benefits from all of the hard work of growing up. It's time for the parents to be proud, to reflect, to enjoy.
What Comes After: August
For me, here's where the analog is dearest. Just as a person we loved is never truly gone from our lives, this little slice of inspiration and entertainment we call opera leaves behind palpable traces of itself. We've all learned something about ourselves just by being a part of it, and it becomes part of us. Those of us in show business are truly lucky, for the sadness of saying goodbye to these brief but fully-formed new worlds is mitigated by knowing that in a few months, we get to start all over again.
P.S.
We haven't done a lovely "period" production at The Barns in a few seasons. Truth be told, such a thing is hard to accomplish well within the limited resources of a small company. But our Falstaff team is doing everything they can to deliver us a beautiful Victorian era design, tinged with some fanciful Shakespeare/Elizabethan accents. Can't wait.
P.P.S.
What is it with the cold temperatures? I should not have to cycle in 27-degree weather in April. In Virginia. Not cool. Or maybe too cool…
Summer, anyone?
Preliminary costume sketches above, for our August 2013 Falstaff, are by designer Vita Tzykun, and are a work in progress!