It's 10pm on Saturday night, and we're in the theatre for our first technical rehearsal. These days the Giovanni train is running me over (in the best possible way:)), and the blog is sitting over in the corner, unjustly ignored. There are photos and anecdotes to come in the next few days, but for now, I have just one news flash: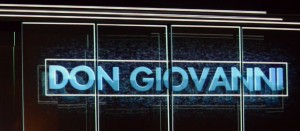 Backstage Buzz!
Artist Panel Discussion!
Sunday (uh, tomorrow…) at 3pm
Free: at The Center for Education at Wolf Trap (1645 Trap Road Vienna VA)
I will talk to Giovanni designers Vita Tzykun & Molly Weinreb, cast members Aaron Sorensen & Andrea Carroll, and vocal coach Justina Lee. Join us.