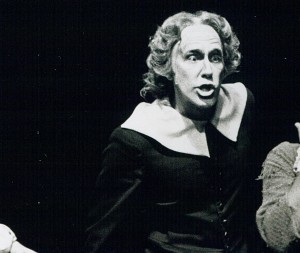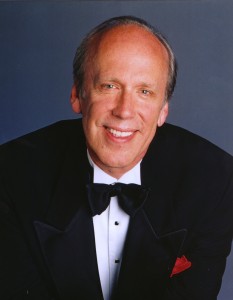 Bob has the honor of single-handedly representing the first decade of the WTOC on our upcoming alumni concert. And I can think of no one more capable:)* We had the amazing good fortune to collaborate with Bob earlier this year when he created the role of Mayor Fazzobaldi in Wolf Trap's newly commissioned opera, The Inspector.
Back in the early days, it wasn't illegal to come to Wolf Trap more than twice, so Bob spent three summers here. (Yes, I hear you, oh recent young artists… bring back those good old days!) His roles included the Vicar in Albert Herring, Thomas Putnam in The Crucible (above), and Baron Douphol in the famous Beverly Sills La traviata at the Filene Center.
Bob will keep our anniversary concert evening aloft with comedy when he performs Gilbert & Sullivan's "I Am the Very Model of a Modern Major General" and collaborates with Emily Pulley in the Watch Duet from Johann Strauss' frothy Die Fledermaus.
Opera's Greatest Hits
Featuring 14 Alumni of the WTOC
Wednesday, August 24 at 8pm
Filene Center at Wolf Trap National Park for the Performing Arts
(*Bob was to have shared the honor with Ron Raines, but about a month ago, Ron got handed an opportunity that was too good to pass up when the production of Follies in which he was singing Ben opposite Bernadette Peters' Sally was picked up for Broadway.)