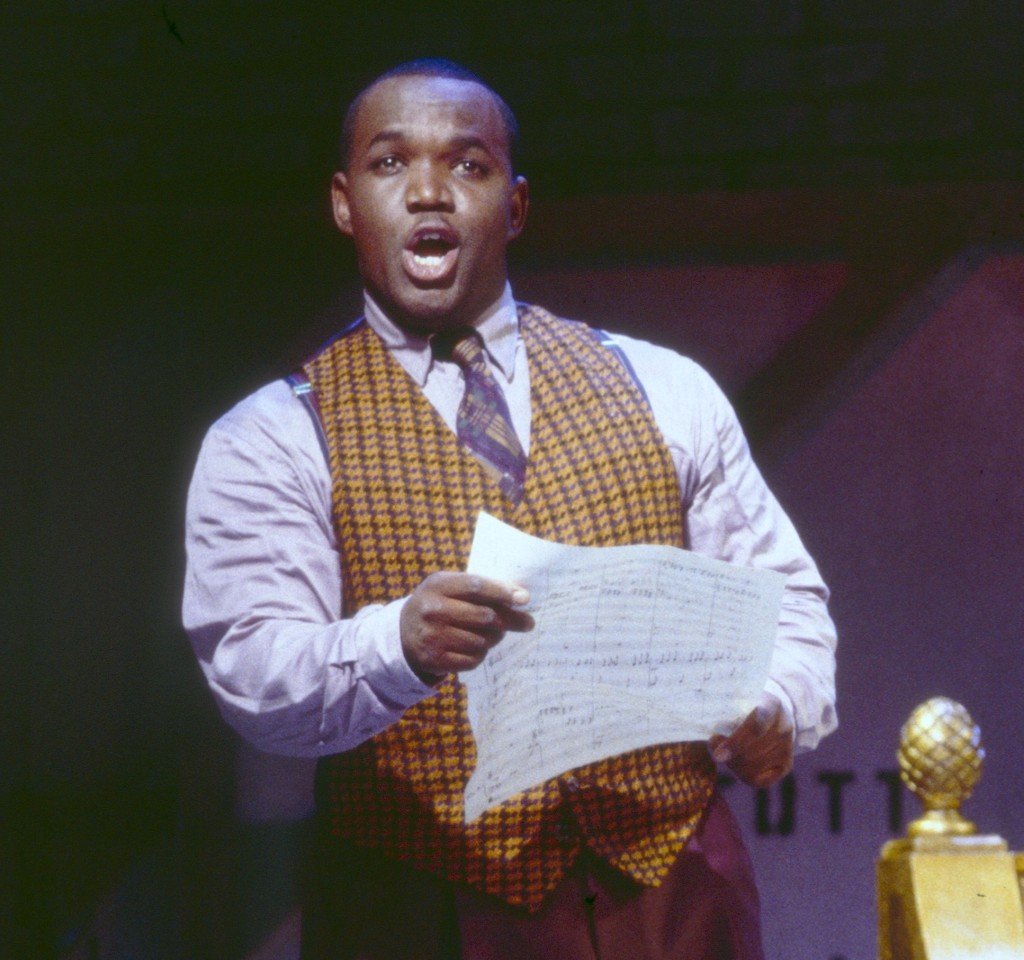 Larry ultimately only spent one summer with the WTOC, but we almost got to two…
Larry had a crazy patchwork summer in 2001, singing Herr Vogelsang in Mozart's Impresario, Tenore in Donizetti's Viva la mamma (at left), Flute in A Midsummer Night's Dream and Don Curzio (!) in Le nozze di Figaro. That fall, he re-auditioned for 2002, and we brainstormed some Rossini for him. We were about to close in on it (in our crazy singer-driven casting system where we pick the operas after we pick the singers) when he received some news. He had been tapped for his La Scala debut in summer 2002.  As much as we wanted to continue to participate in Larry's career, it had already taken off, and Rossini in Virginia was tabled in favor of Rossini in Italy.
On August 24, Larry navigates the High C's in "Ah, mes amis!" from Donizetti's Daughter of the Regiment, and he pairs with Stephanie Blythe in a duet from Rossini's Tancredi and with Richard Paul Fink in "Au fond du temple saint" from Bizet's Pearl Fishers.
Opera's Greatest Hits
Featuring 14 Alumni of the WTOC
Wednesday, August 24 at 8pm
Filene Center at Wolf Trap National Park for the Performing Arts