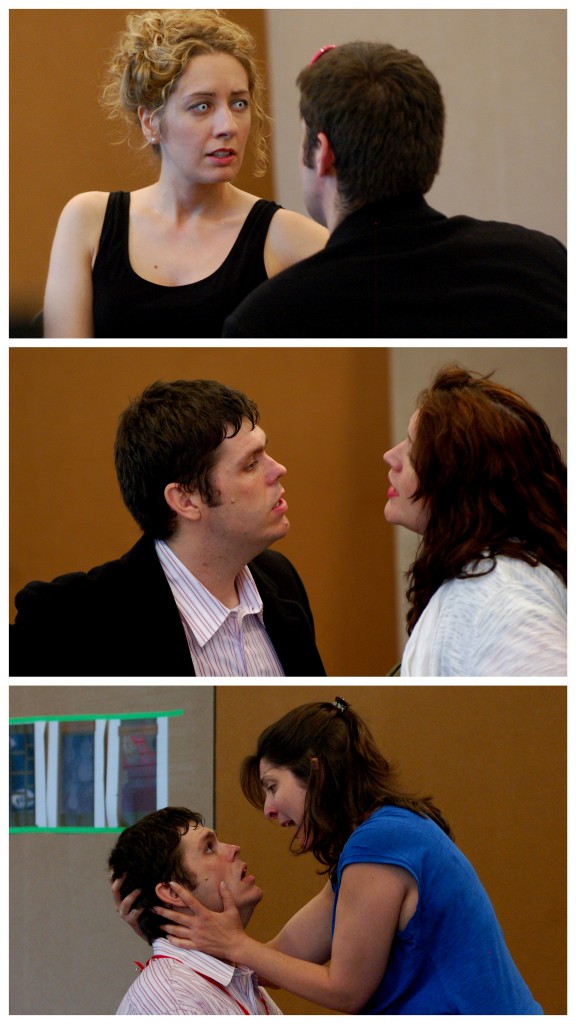 The Tales of Hoffmann enjoyed an exhilarating final run-through in the rehearsal room. Full set of photos on Flickr.
At left, our hero (sung by Nathaniel Peake) tries to resist the allure of the three ladies who moved through his life:
The eerily perfect Olympia (Jamie-Rose Guarrine)…
The sensitive Antonia (Marcy Stonikas)…
And the earthy and sexy Giulietta (Eve Gigliotti).
This weekend, we move into the theatre for a series of technical rehearsals that will reveal the secrets of our Joseph Cornell-inspired set.