And so we enter our fifth decade.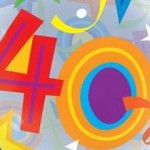 Wolf Trap Opera turns 40 this summer, and we're getting ready to kick up our heels and have a wonderful midlife adventure.  More details on the summer festivities as soon as I'm able to (February 7), but until then, come with me on another kind of journey.
Starting on January 3, 2011 (daily, or as close as I can come to it…), blog posts will feature a production from the history of this amazing organization. We'll take a break in February to announce the 2011 season, then resume working our way through time until rehearsals for The Inspector premiere begin in late March.
Young artist programs are quite popular in opera these days, for good (mission-based) and other (economics-based) reasons. It's almost the norm now, among medium-large organizations. Not so in 1971, though. Catherine Filene Shouse (known to early generations of Trappers as "Kay") not only founded Wolf Trap National Park for the Performing Arts on her northern Virginia farm, she had the foresight to know how important it is to pay it forward to the next generation of performing artists.  The Wolf Trap Company (a few years later to become the Wolf Trap Opera Company) took the stage for the first time in 1971, the same year that Wolf Trap Farm Park was founded.
The company has grown and changed through the years, both in response to new venues (The Barns at Wolf Trap in 1982), improved infrastructure (The Center for Education in 2003) and trends within the industry. But it has never strayed from Kay's initial purpose: to give the best of the next generation of performing artists their first taste of what it means to be a professional.
My colleague Lee Anne (a.k.a. Rahree for those of you who remember that name from the audition tour posts) will write a promo post for our Administrative Internship next week.  Other than that, we'll be on holiday hiatus until January 3.
We send best wishes for a new year filled with good health, much happiness, and wonderful music.
See in you soon -in 1971!
Advance thanks for the WTOC history series go to WTOC staff member Susan Weinsheimer (guru of all things WTOC alumni-related), volunteer Fred Mushinski (fearless procurer and scanner of old photos), Liz Uyeda (Wolf Trap Foundation P&P staff member who was roped into scanning all old programs), and of course, my boss Ann McPherson McKee, who knows more about the history of this organization than the rest of us put together.