FUSION (noun):  a merging of diverse, distinct, or separate elements into a unified whole
Etymology: from fusus, pp. of fundere "pour, melt"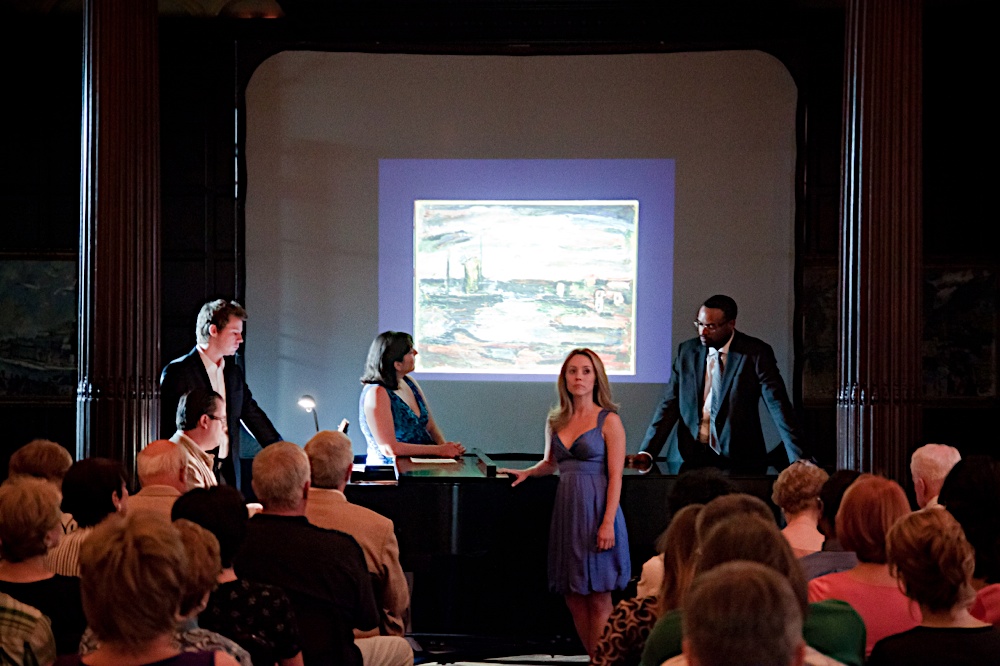 Thursday was all about melding music and visual art.  Melting the colors in the art until they became harmonies, words, and melodies.  Pouring the music back into the paintings until they became wholly new.
A midday concert at Wolf Trap was followed by an evening of music and art at The Phillips Collection in downtown D.C.  Four singers and two pianists presented a concert of songs inspired by paintings in the collection, and the audience was able to view a projection of each painting during the performance of its paired song.
I have a seriously underdeveloped visual sense, and it is my ongoing challenge in the opera business (the most multi-media of all genres) to amp up my ability to see.  For that reason, these Vocal Colors recitals have a strong, peculiar attraction for me.   Sadly, I missed both of Thursday's events, as my job description for the day kept me at the Filene Center for Joshua Bell's performance with the NSO.  But I was there in spirit, and I'm looking forward to the chance to see the video recording of the evening concert.  Bravi to Eve, Kenneth, Ashlyn, Ryan, Michael & Jeremy, and to the other Ryan for making it all happen, with appreciation to The Phillips Collection for this wonderful partnership.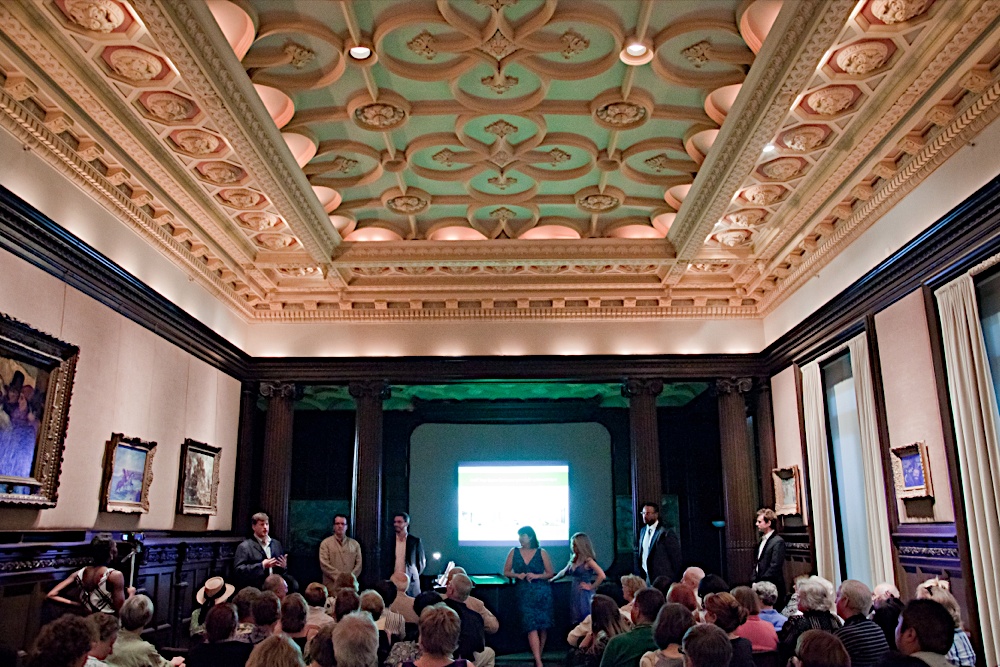 Photos by Eric Melear
Of course