When we learned that the best date for Ryan McKinny to sing Schubert's hauntingly beautiful Winterreise at The Barns this season was March 7, I thought that perhaps we would all be consumed by spring fever by this time of the year. Guess I was wrong. And although I am as ready for warmer temperature as any of you, it's somehow fitting that I spend this office-is-closed-snow-day at home with my piano, the composer Schubert and the poet Müller, absorbing the remaining lessons that winter has to teach me.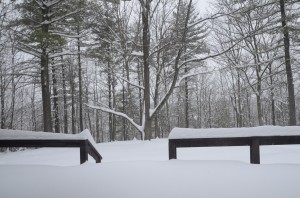 All of the Winterreise podcasts are now up here. You can listen to them directly from the web page. They're between 3 and 10 minutes long; feel free to dip in and out. They are the completely subjective result of my own preparation to take this journey. (Over thirty years since I did so the last time…)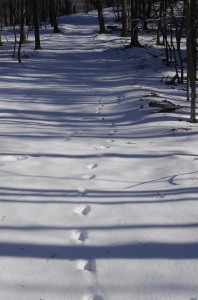 My husband and I are renovating a cabin in the West Virginia hills, and I spent the Presidents Day storm snowbound there for a couple of days. It was perfect inspiration to dive deeper into this story (post photos are from that weekend.)
If you are developing cabin fever and have time to join us on Friday night, there are indeed still some tickets available.