First, an appetizer of schedule planning for the week ahead: Who picks up whom from which airport, how we split opera and NSO duty next weekend (Emanuel Ax! Audra McDonald!) and when each of us can stay home for a few hours so we don't all get burnt out at the same time…
Pictured above: Palate cleanser – A little shadow puppet fun while setting up the projector for the preshow talk.
Next, a first course of Figaro. Performance #2. So proud of this show.
Main course? A plateful of spreadsheets with a side salad of budget crunching. Yum. 
And dessert was a brief refreshing dip into the Ghosts of Versailles rehearsal room, where the adrenaline was flowing abundantly. And our rockstar music staff had a little fun in this photo op reviewing the Ghosts* orchestra score with conductor Eric Melear. :o)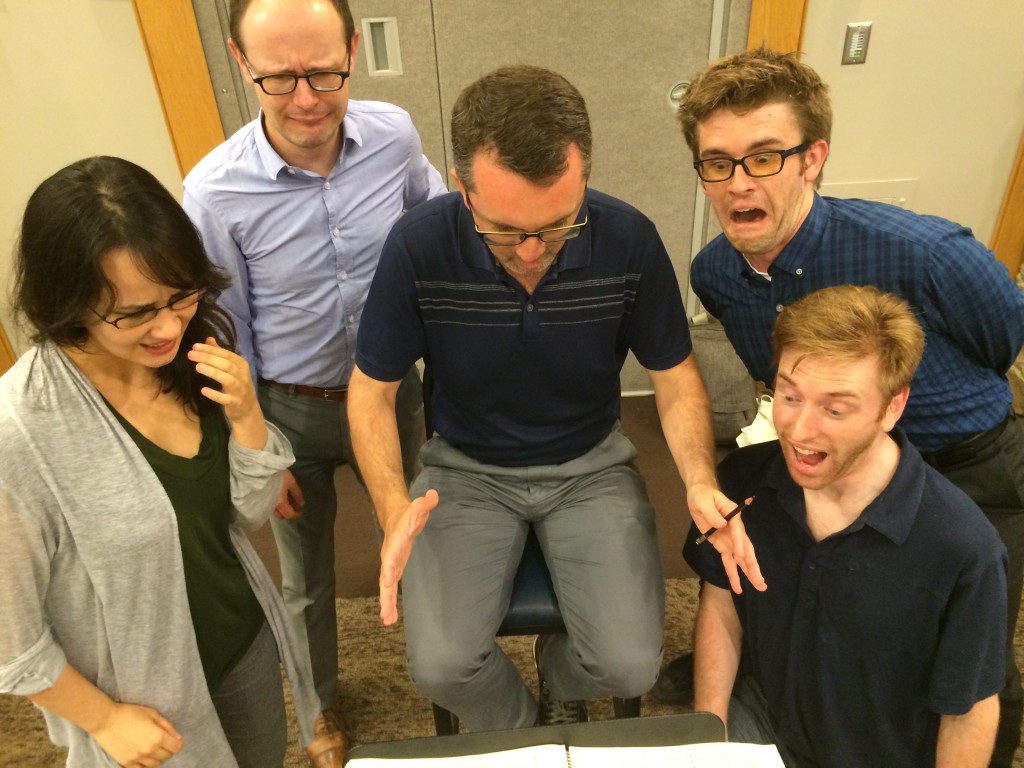 (*PS – Don't be afraid. It's complicated but it's amazing. And our fabulous musicians will effortlessly bring it to life for you.:))