The Figaro cast has taken over the Wolf Trap Instagram feed on this lovely Sunday evening, on the occasion of our second Piano Tech rehearsal! Don't be satisfied with the mosaic photo above this post: fire up that Instagram account on your phone or tablet, search for Wolf_Trap, and follow us! You can't post on Instagram from a computer, but you can surf on over to see the photos.
This afternoon included a lovely welcome reception for our artists and WTO supporters. Great conversation, good snacks, and a few musical teasers for the season to come. And, at the end, an opportunity for a group photo!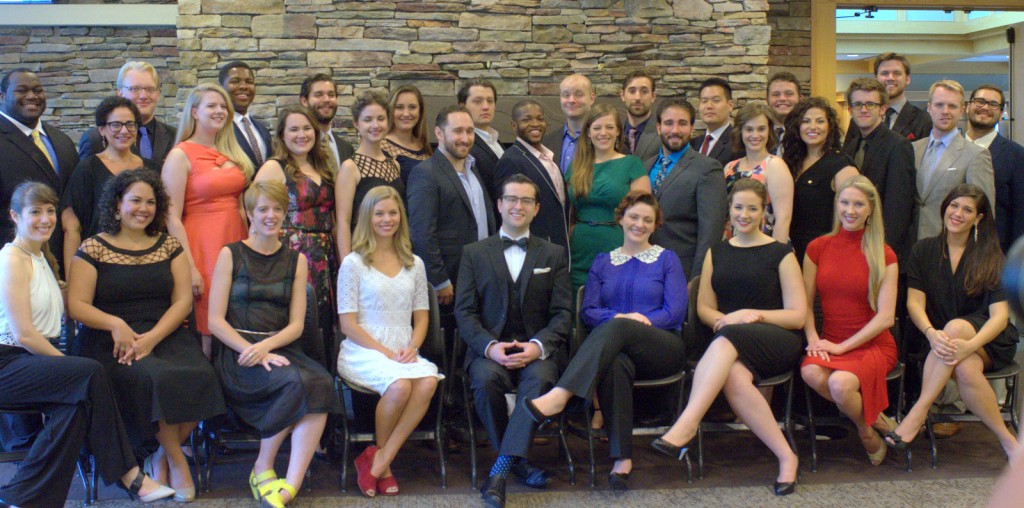 And, of course, before it was over, there was an unauthorized version.