Thank you, Chicago, for the refreshing range of arias we've heard this week. Not nearly as repetitive as New York, and I believe we set a new record on Wednesday: 57 arias, only two of which were repeats. Yes, boys and girls, that's 55 different arias in 7 hours!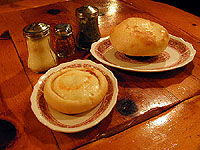 Chicago: The Food Diary
Three days of singing in 48 hours didn't leave much time for eating. There was much yogurt and granola bar action. We did manage one trip to Chicago Pizza & Oven Grinder, in which the crazy good pizza pot pie thing consumed all of my Weight Watchers points for the week…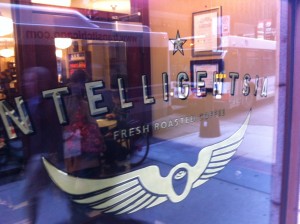 The other highlight was coffee from Intelligentsia (I was unconvinced but a single taste proved me wrong:))
On to Philadelphia…
… and perhaps some Philly Cheesesteak?  Winging our way there tonight – see you from the grounds of Temple University tomorrow!