The last several months have forced us –individuals, the opera industry, and our larger communities – to pivot. A crucial, pervasive part of those pivots has been to take stock; examining what we usually do in the light of present circumstances, and to frame all forward action against the dual goalposts of our new reality and our core values.
I've watched myself, my friends, my organization and industry grapple with the big questions over the last few months. While the grappling is by no means finished, I'm so encouraged by the discussions that have emerged, and by the leadership and generosity demonstrated by so many in our Wolf Trap Opera family.
Our alums are shaping big conversations across the country; from Ryan McKinny's Keep the Music Going project that was borne from a desire to support singers and reclaim performing as Covid was (is) closing opera houses and cancelling contracts; to J'Nai Bridges' Lift Every Voice conversation from LA Opera that spoke to the gravity and undue responsibility that is expected of Black artists, both inside and outside the opera house; to Jamie Barton, Will Liverman and Sasha Cooke's participation in fiscal relief efforts for artists through Artist Relief Tree's Opera Jukebox; to Larry Brownlee's interview series The Sitdown. There are many more, and I'll do my best to keep you periodically apprised of the wonderful offstage work in which our alums are engaging.
Yes, WTO's alums are generously helping the world, but they are also giving back to our little corner of that world, through unique conversations, and musical and career coaching with our current 2020 artists. Our Filene Artist in Residence, Denyce Graves, leads a cohort of truly gifted, creative, inquisitive artists who are giving of their time and talents to our singers this summer. We are delighted to welcome back former Filene Artists in Residence Eric Owens, Michelle De Young, and Christine Goerke. Working with our artists for the first time this summer we have soprano Tamara Wilson, mezzo-sopranos Jamie Barton and Kate Lindsey, tenor David Portillo, and bass-baritone Ryan McKinny.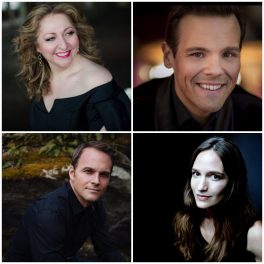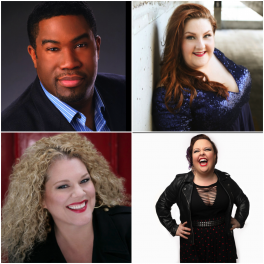 And we are delighted to announce that soprano Renée Fleming will also join this starry group.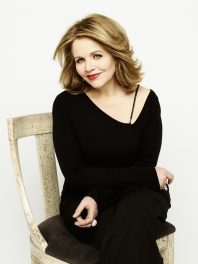 The knowledge, experience, candor and warmth of this group of artists is truly unmatched, and I cannot think of a better group to advise and engage our singers this summer.
We're one day away from the artists' arrival in Northern Virginia, which is exciting! I'll remind you all, gentle readers, that the company is in quarantine for two weeks; we'll start rehearsals onsite in mid-July. If you don't follow us on Facebook or Instagram, I'd encourage you to start, so that we can share aspects of our summer with you in real time.