… in which Google Glasses meet Opera Glasses.

In Part Two of this series, I mentioned that after I followed up on a Google Glass Explorer invitation last year, a bunch of us sat around Wolf Trap and brainstormed ways in which we could take advantage of wearable tech in the performing arts world. Those of us in opera made what seemed an obvious connection: the potential for Glass to lead the way in the development of the next wave of supertitle translation technology.
A Brief History
Before 1983, if you went to the opera, you had to really do some boning up on the plot and characters or be satisfied to go with the flow and appreciate the larger, emotionally broad aspects of the music and the singing.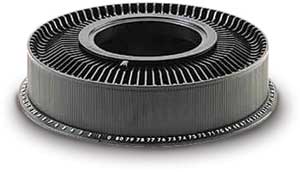 First Generation: In 1983, the Canadian Opera Company became the first to use projected supertitles (trademarked "Surtitles" since they were above (in French, "sur") the stage instead of below like movie subtitles. The trend spread quickly. I was a supertitle operator during the first phase of my career at Washington National Opera and at Wolf Trap. In the old days, we used Kodak slide carousels, and creating the slides was a fairly expensive and labor-intensive process. (My earliest Wolf Trap memories were of keeping the trays of slides under electric blankets in the control booth so the condensation from the summer humidity wouldn't ruin them:))
Second Generation: In 1995, the Metropolitan Opera, in conjunction with Figaro Systems, rolled out seatback titles. This wonderful invention allows the patron to glance at the top of the seat in front of him, rather than tilting his head back to see a screen at the top of the stage. And it allows the user to customize translations, choosing among a menu of options instead of just English. Seatback titles also spread, but more slowly. They are an amazing thing, but because of the hardware installations required, they are prohibitively expensive for most of us.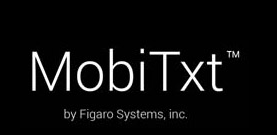 Almost 20 years later, MobiTxt™ ushers in the Third Generation of supertitles. Google Glass has given us a glimpse of what the future might hold regarding wearable tech that will allow the user to seamlessly incorporate translations into her field of vision. Of course, very few of us are on the bleeding edge of technology, and most of us don't wear Glass. The terrific thing about MobiTxt™ is that it also works on mobile phones and tablets.
The Great Carmen Lawn Experiment
I'm sure your head is spinning. Cell phones in the opera audience? No worries, we are staying one step ahead of you.
We're setting aside a large portion of the lawn that is device-free, so that if you don't want anyone near you using their phone or Glass, you can still enjoy the performance without these distractions. The supertitle display is white text on a black background, so screen bleed is minimal. And the wifi network that hosts the supertitles is a closed one (no internet access.) The wifi signal won't be available in the house, so device use will be discouraged there, as is the typical practice.
A Creative Community
Opera has an old school, status quo reputation, but there are wonderfully entrepreneurial and creative folks in our business. When we first started flirting with Glass, we turned to Thomas Rhodes, a member of the Fort Worth Opera team. Thomas has been out there at the forefront of opera and new tech, and we knew he'd be able to advise us on which of our colleagues had already done some work in this area. Sure enough, he connected us with Eric Einhorn (a director with whom we had already had the pleasure of collaborating), who was planning a test of MobiTxt wireless supertitles for a June 2014 performance of Pygmalion by his innovative company On Site Opera. We put all of our heads together on the next step, and we ended up here!
No one knows where this will lead, but the journey itself is good news.
Countdown to Carmen
The blog will be buzzing over this next week, with regular and increasingly frequent updates leading up to July 25. Come along for the ride.