Yes, we have a fabulous summer season on tap. But this spring has its own charms, in the form of the world premiere of The Inspector – a new comedy from John Musto & Mark Campbell – and a rare DC-area recital appearance by mezzo-soprano and Metropolitan opera artist Kate Lindsey (WTOC 2005, 2006).
The Inspector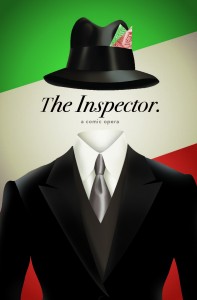 Last Sunday's Washington Post held a lovely surprise – our April premiere of The Inspector was one of five spring season picks by classical music critic Anne Midgette.  Some links to whet your appetite:
The Story
The Cast
The Creative Team
Photo Gallery
Tickets available for April 27, April 29, and May 1 (matinee).  Many more details available right here in a couple of months!
Kate Lindsey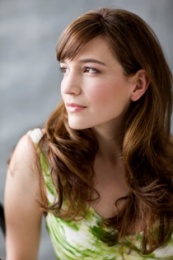 We had the pleasure of participating in Kate's early career – she was an unforgettable Lazuli in Chabrier's L'Etoile and Angelina in La cenerentola during her two summers as a Filene Young Artist. We've watched her go on to do marvelous things in the intervening years (anyone see her Nicklausse in Tales of Hoffmann at the Met?), and I couldn't be more thrilled to be able to collaborate with her onstage at The Barns on April 8.
I'll write more about that concert as we get closer – for now I'll just say that I am happily back at the piano, wrapping my mind and my fingers around luscious songs by Bizet and Liszt, bits of Argento's entertaining "Miss Manners on Music," and an intriguing new song cycle featuring songs and texts of Alma Mahler.