This morning, enthusiastic children and their families were treated to our first Family Day event – a special collaboration between Wolf Trap Opera & Wolf Trap Education!
Participants had a chance to…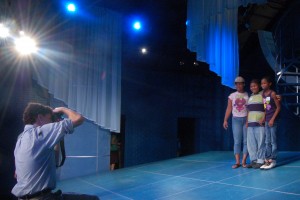 … have a photo taken on the Midsummer Night's Dream set ….
… make their own fairy masks (here, a young participant working under the guidance of Daniel Billings, WTOC Filene Young Artist)…
… watch a member of the fairy chorus (Maura O'Reilly, a member of the Arlington Children's Chorus) getting her stage makeup done (by WTOC hair and makeup artist Dori BeauSeigneur) …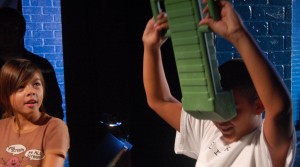 … try out the Fairy Periscope backstage right…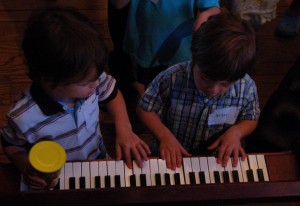 … make some music on the orchestra celesta…
… and run the supertitle translations from the balcony booth!
Many many thanks to the artists and staff who showed up at 9am on the day after a show and were so gracious with these families.  And a special shout-out to Ryan Taylor for making the whole event run so seamlessly :)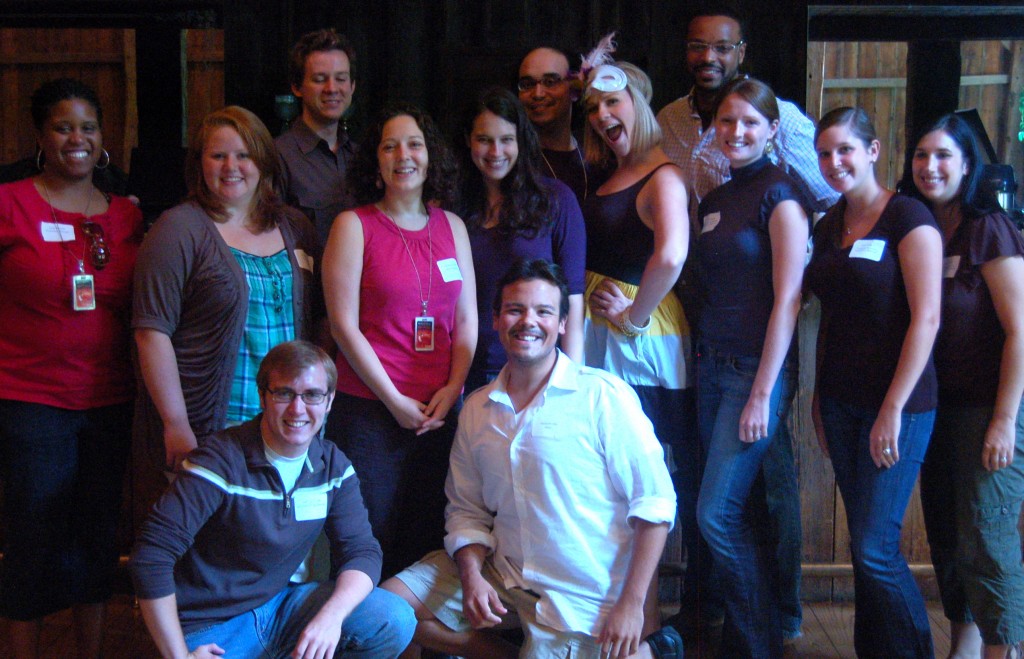 Go Team Family Day! (and Happy Birthday to Arts & Crafts Goddess Catherine, sporting her fun and stylish fairy mask)