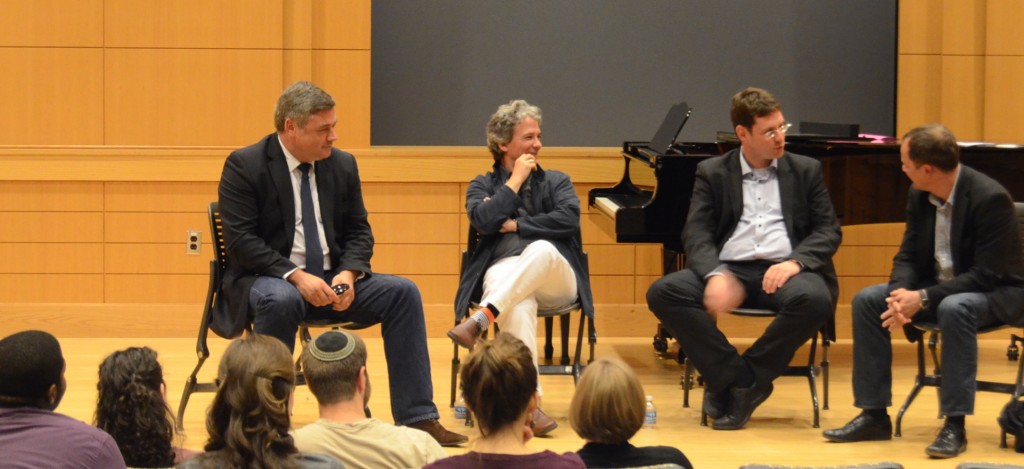 Above: Robert Koerner & Jean-Paul Fouchécourt (Opéra de Lyon), Thomas Lausmann (Wiener Staatsopera) and Philip Broeking (Komische Oper Berlin) talk with WTOC artists and staff about auditioning and working in Europe.
They discussed how Fest contracts are and aren't similar to YAPs in the United States, how the singer/manager business relationship is different in Europe, and how the sheer volume of stage time gained in many European houses is exponentially greater than what a young singer can get in the states. (Oh, and speaking of volume: It seems that they are uniformly astonished at how most of the American singers they hear in audition sing forte. All the time.)
These gentlemen were both honest and gracious, and we thank our colleague Thomas (a big WTOC success story, having started here as a coaching fellow 13 years ago!) for helping bring their visit to fruition! We miss him dearly at Wolf Trap, but we're trying to accept having given him up to the other Vienna.