Thursday 7/21 – 4:14 pm

Walk the Stage!

Temp: 98 (still…)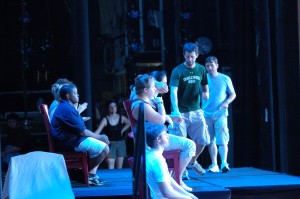 Opera in a multi-use venue has both assets and liabilities. Biggest challenge? One rehearsal.
One dress rehearsal? One technical rehearsal? One onstage orchestra rehearsal?
Yes.
All at the same time.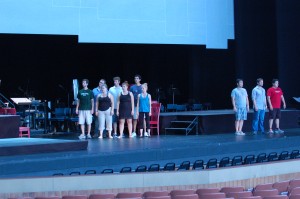 Thankfully, we were set in time for the singers to "walk the stage" this afternoon – fast-forwarding through scenes to find the moments that are different that they were in the rehearsal room.