BY ROBERT MORAN, COMPOSER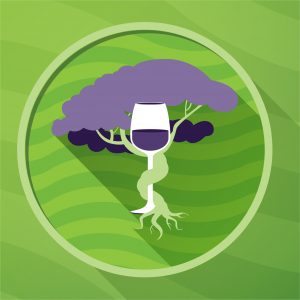 In early 1983, I returned from a trip abroad to New York City to find an urgent voice mail from my friend Philip Glass. "Where are you? Call me. We've been asked to present a concert in a few days." It was a benefit for the Third Street Settlement School, where Phil's children had studied piano.
We scrambled to prepare, but it all came off nicely. After the concert, I was approached by a patron of the school who wanted to commission an opera for children. I wasn't sold.
"I write operas for everyone," I protested. Having been raised on La traviata, Aida, and Carmen, I believe that those operas, written for adults, are the ones kids should get to know first. The second opera I ever saw was Il trovatore. Gypsies banging on anvils, thrilling swordplay, an old lady throwing a baby into a fire, brothers killing each other — and lots of great tunes! At 7 years old, I was hooked, an opera junkie for life.
Still, my creative curiosity soon got the better of me. Are there children's stories that aren't really for children at all? Short, but not necessarily sweet? "Why not have two one-act operas as a double bill and base them on fairy tales like Hansel and Gretel?" I asked. "Fairy tales usually contain many operatic elements,"  I added, euphemistically. Did I know another composer to write the second opera? "Of course!" I replied. "Philip Glass."
Phil and I talked over the proposal at a funky Italian place near his apartment in the East Village. He liked the idea of a double bill but wanted to push the collaboration further. "Why don't we write one opera together? You take your favorite parts of a libretto, and I'll take mine. It'll be a chamber work with a small ensemble, a new opera for companies with limited funds who still want to present something fresh."
Now all we needed were a subject and a contract. An old friend knew just the person to get the ball rolling. "How about my friend Maurice Sendak? He knows more about fairy tales than anyone else. About 10 years ago, he illustrated a Brothers Grimm collection called The Juniper Tree." Maurice loved the idea and wanted to write a libretto based on the title story.
I felt The Juniper Tree was perfect — an over-the-top tale brimming with murder, deceit, and cannibalism — with a dash of redemption at the finale. Phil loved it too but was worried it might scare the kids. I remarked that his own children would devour this nightmare of a story. "It's the parents who will probably turn green."
Unfortunately, Maurice's internist was not amused. "With your health? Add this project and you'll be looking for a new doctor." Maurice suggested a friend of his, Arthur Yorinks.
Phil and I were delighted when Arthur gave us his libretto, which purified the lurid happenings to their macabre and magical essence. We were ready to get started when I got a call from the Settlement School.
They believed this production would be too expensive and would have to withdraw the commission. Phil was  undeterred.
"They don't want it? Let's compose it anyway. We can all work on it this summer in Nova Scotia."
We  set aside August 1984 for the creation of the opera and set about dividing up the scenes. I was hoping that Phil wouldn't grab the ones I wanted — the evil stepmother making her dastardly plans, the daughter burying the remains of her stepbrother, and the finale with the family united under the juniper tree.
Phil chose the prologue. I took over at the beginning of Act I, continuing through the introduction of the stepmother and right up to the horrific "dinner" for Dad. Phil composed the macabre comedy of the "stew" scene, and I took the final scene of Act I, with the daughter, the buried bones, and the appearance of the magical bird. Act II was easily divided: Phil took the opening scene with the villagers hearing the birdsong, and I composed the bridge, with the bird carrying the three presents home, continuing through to the finale.
In an interview a few years after the premiere, Phil was asked how the division was made. "I took what I thought would be effective for me," he said, "and Bob took the other sections, with the shocking violence, murder, and cannibalism. You know, he does that so well!"
A few months after the opera was complete, Phil called me with great news. Bob Brustein at American Repertory Theater in Cambridge wanted to commission The Juniper Tree and give  it 32 performances. Usually the commission comes before the writing, but not always! And so this opera premiered at A.R.T.  in December 1984 with a wonderful double cast. Immediate future performances were scheduled for Houston Grand Opera, American Music Theater Festival in Philadelphia, and Minnesota Opera.
In the two decades since, The Juniper Tree has been revived in Germany, England, and Canada. It turns out that audiences everywhere, of all ages, love vengeance and mayhem. Not just kids.