If you're interested in singing for us this fall in NY, Philly or Chicago, you've got a week to apply. The deadline is Monday, September 2.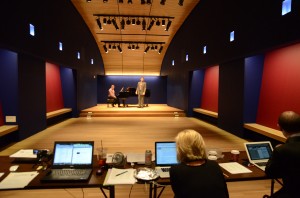 LOCATIONS & DATES
LINKS
BASIC STUFF
We don't know what the rep will be for 2014 because we don't determine that until we hear who's out there. We'll probably start rehearsals in late May and be done by mid-August; not all of our Filene Young Artists have to be in residence the whole time, but Studio Artists do have to be available from early June (at the latest) until mid-August. Read the artist descriptions (in the links above) carefully to be sure you're a good fit; we don't want you to waste your time and applications fees if not!
Enjoy the last gasp of summer, and have fun brushing off those audition arias.