10:18 am with Titania & Bottom in rehearsal
"Come, sit thee down upon this flowery bed,
While I thy amiable cheeks do coy,
And stick musk-roses in thy sleek smooth head,
And kiss thy fair large ears, my gentle joy."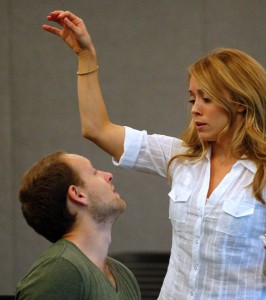 12:34 pm: Artist Transpo
A quiet moment waiting at the Hilton,
catching up on email on the now-indispensable iPhone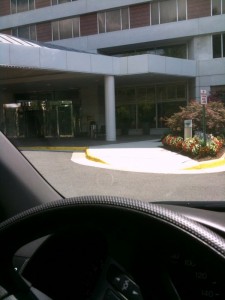 1:43pm with Hannah Montana and Bob the Builder in Instant Opera preview
Hannah & Tiffany shopped for shoes in Pisa, and Bob & Pongo played ice hockey until Harry Potter's spell mistakenly melted the rink.
3:04pm: Places, Ladies & Gentlemen!
Peering around the corner while backstage left with Amanda,
a most excellent place to be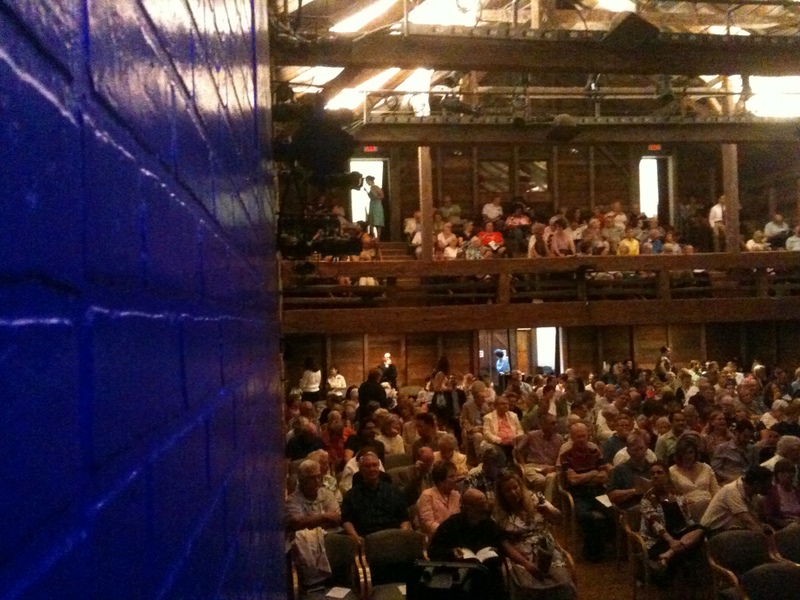 3:08pm with CameraMan in the balcony booth,
protecting the music from the click of our shutters
3:10-5:20 Invitation to the Dance
In a future life, I want to be able to sing, play, and dance like these folks.
A terrific concert, topped off by an encore dedicated to yours truly on the occasion of my 25th summer with Wolf Trap Opera.
(Have I really not had a summer vacation since 1984?)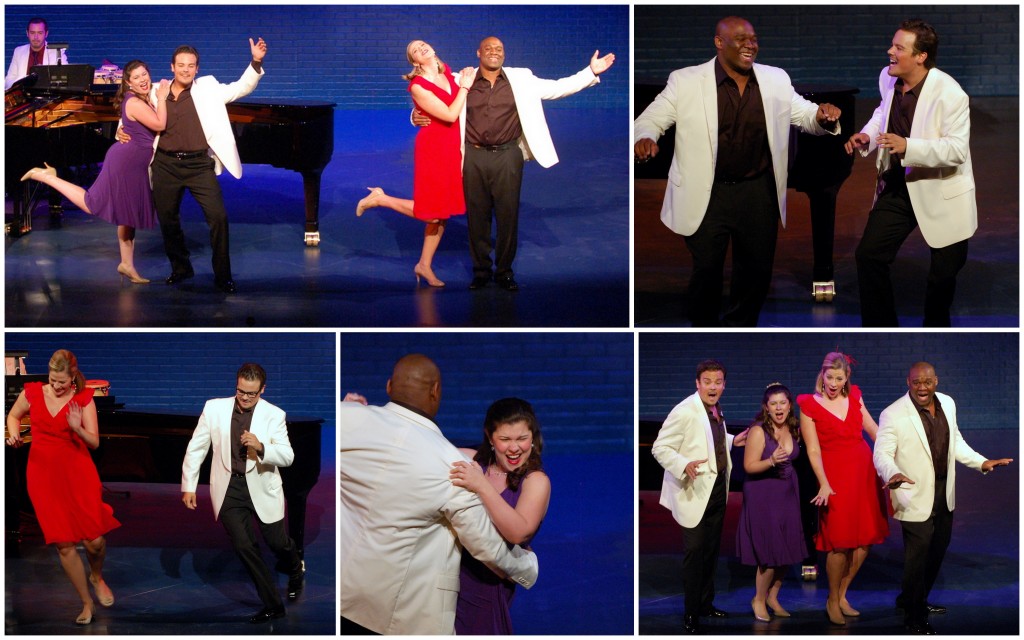 5:38 pm in the English Barn with this wonderful cast.
(Minus Danny, ever the working drummer, packing up his kit.)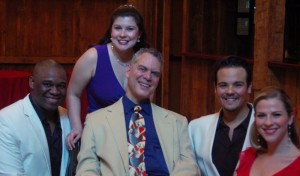 6:25pm.  The house and lobby are clear.
(Except for RT & JB, loitering at the box office)
Time to send the cast and company off to Chef Geoff's for a party, then head home to visit my brother, who is visiting from Colorado for just one day!