BY LOUISA MULLER, DIRECTOR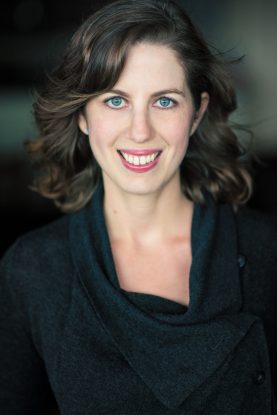 While the characters of Tosca are fictional, the locations and the historical events surrounding the plot are real. Puccini was notoriously a stickler for historical and geographical accuracy during the opera's composition process, doing painstaking research into the smallest details and even spending a night in the Castel Sant'Angelo  to  discover  exactly  what  could be heard from the ramparts when the bells of Rome's many churches rang at dawn. The opera, like Victorien Sardou's play on which it is based, takes place from midday June 17 to just after dawn on June 18, 1800, as news of the Battle of Marengo, in which Napoleon drove the Austrian army out of Italy, was just reaching Rome.
Yet for all its historical precision and an iconic production history that has generally skewed toward the faithful recreation of its original details, so much of Tosca feels contemporary to me. In turning a five-act melodrama, which Sardou wrote to the formula of the "well-made" play, into a tightly paced three-act opera, Puccini and his librettists expertly focused the drama and stripped the storytelling down to its essentials. The story of two artists caught in the web of a powerful man during a tumultuous period of political transition could certainly be transplanted into another time and place. Keeping its original setting intact, however, does nothing to dilute its immediacy or its relevance and allows us to explore the particular combination of religious and state power that gives Scarpia his authority. Our set design is heavily influenced by a recent trip I took to Rome, where I was struck by the omnipresence of the Roman Catholic Church even today, more than two centuries after the events of Tosca.
Our two lovers have built a life together on their own terms dedicated to love, art, and beauty, but their freedom to live as they please is doomed from the moment they are caught in Scarpia's crosshairs. While Cavaradossi is a revolutionary sympathizer himself and eagerly helps Angelotti for the sake of the cause, Tosca is a devout Catholic and not particularly political, being drawn into the situation only through her love for Cavaradossi and her unwillingness to compromise her integrity. "Vissi d'arte, vissi d'amore," Tosca sings in her famous Act II aria: "I lived for art, I lived for love." Even in her darkest moments, she never quite loses hope that the beautiful life to which she has devoted herself is still possible.  Ultimately, when that dream is shattered, she takes charge of her own destiny and seizes freedom in the only way she can.